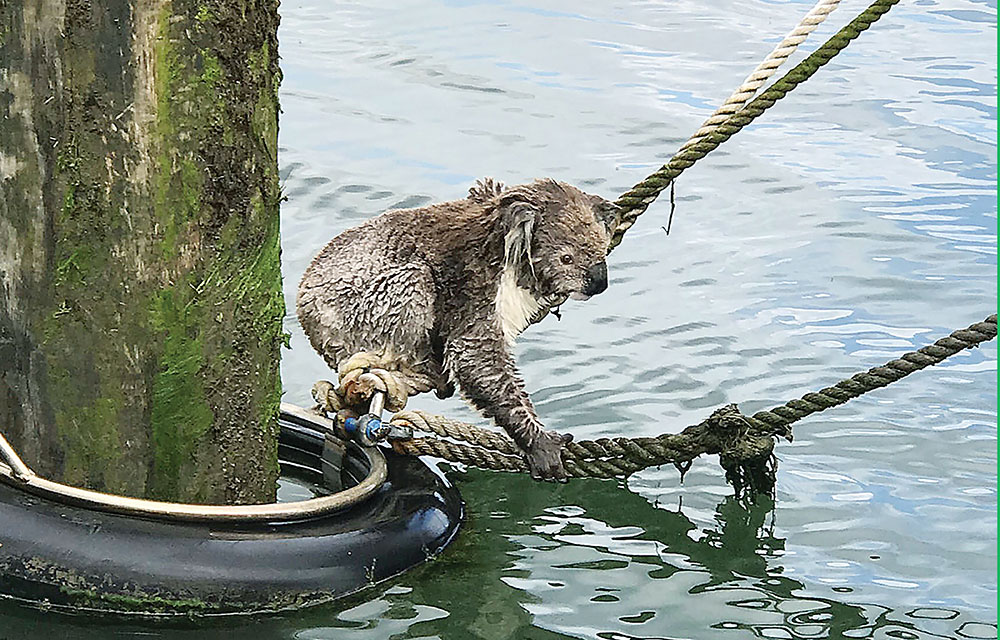 COAST Guard volunteers based at Hastings had an unusual passenger on Sunday – a koala rescued from a mooring off Warneet.
The koala was picked up after being found shivering on the mooring about 100 metres from the jetty.
The rescue boat was on its way back to Hastings at about 9.30am after towing two men in a tinny to Warneet whose engine had broken down off Crawfish Rock.
"I saw the koala on the mooring and at first thought it was a stuffed toy," rescue boat crew member Sean Hannam said.
"We turned the engine off and I threw a blanket over him while I was standing on the ladder at the back of the boat. The rest of the crew stood on the side to balance the boat.
"The koala didn't struggle and we took him ashore and released him on Quail Island."
Mr Hannam said it was the first time he's been involved in rescuing a koala, although he'd been told it wasn't unknown for koalas to be found in waters near Warneet.
"Wrangling him on board and releasing him was a team job," he said.