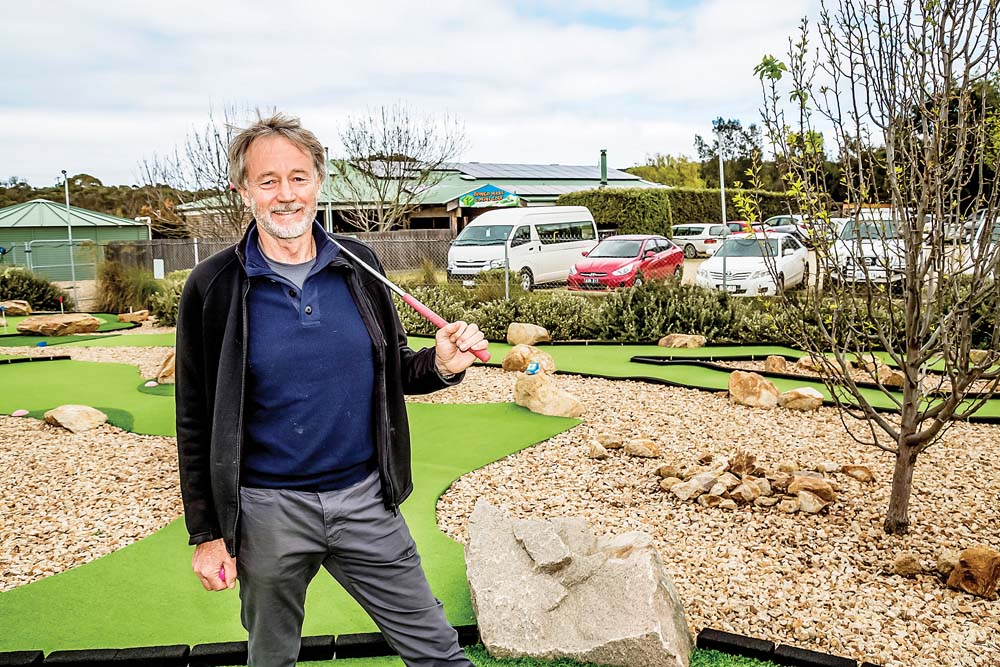 THE power needs of some local businesses are becoming cheaper and greener – thanks to a partnership with Mornington Peninsula Shire.
Boneo Maze is one of five businesses to sign an environmental upgrade agreement (EUA) to install solar panels. Others on board are the Rye Hotel, One four Nelson, Hussey's and Co and Paringa Estate Winery.
The installation of a 14 kilowatt system at the maze takes the total solar power installed through EUAs on the peninsula to 230kW.
Maze owner Michael Wittingslow said the EUA was an opportunity to further the environmental sustainability of his business.
"EUAs presented a much smoother and easier option for us to invest in solar panels compared to applying for a traditional bank loan," he said.
The shire is offering EUAs to businesses owning or leasing commercial, non-residential buildings on the peninsula. The low-interest "financing mechanisms" enable businesses to better access finance for environmental upgrades to existing buildings.
The mayor Cr Bev Colomb said EUAs provide "a great opportunity for local business owners to reduce their energy, water and waste while also gaining in significant economic savings".
Details: mornpen.vic.gov.au or call Shay Singh at Sustainable Melbourne Fund 9658 8740 or Nicci Tsernjavski at the shire 5950 1297.
First published in the Southern Peninsula News – 17 October 2017