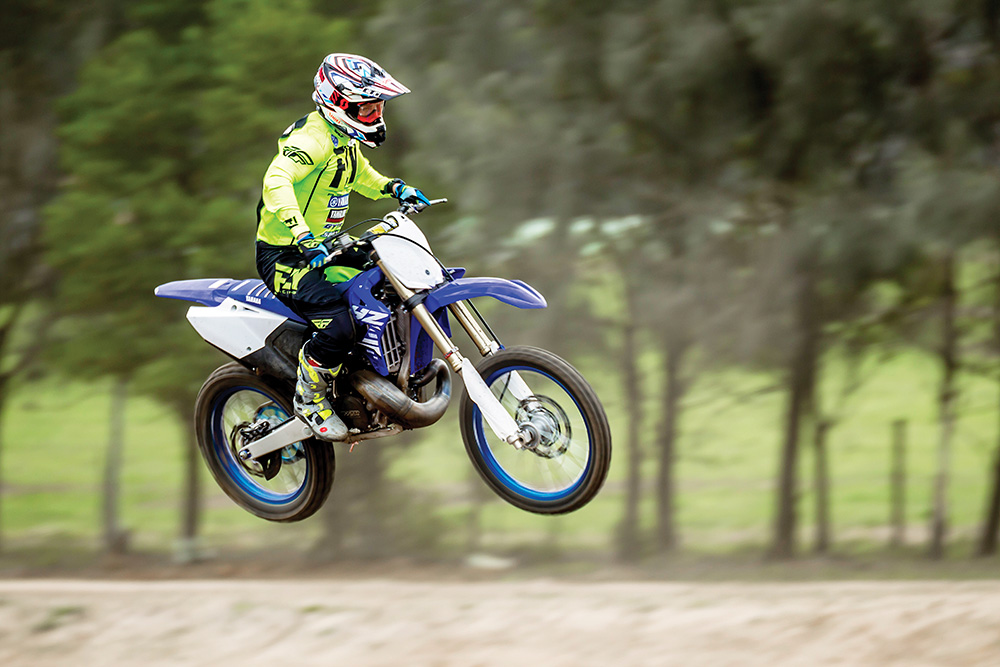 YOUNG motorbike riders have a safe, supervised area in which to ride – right in the shadows of BlueScope's Western Port steelworks.
And the sense of fun is catching on, with membership of the Mornington Peninsula Motorcycle Club doubling over the past 12 months.
"One of the most important aims of the club is to teach young people how to ride safely and responsibly," club secretary Carl Agar said.
"We won't let anyone ride who isn't a club member, and to be a member you must know and follow the rules."
The club's 1200 financial members are mostly families, with many parents joining up with their children to "reignite the passions of their youth", Mr Agar said. "They end up riding around together. Typically, around half of our members are 18 or under."
Junior and senior riders take part in training programs and the club holds family days, such as Christmas parties where even Santa turns up for a ride.
The committee monitors track activities to ensure noise and other environmental impacts are kept to a minimum. A volunteer committee supervises the track and riders at all times.
Members give up their time and, in some cases, use of their heavy machinery to maintain the track.
Mr Agar said the club — formed as the Hastings Blue Light Motorcycle Club in 1995 — owed its formation to the drive and determination of steel worker and local resident Ray Hare.
In December 2001 Mornington Peninsula Council gave the club permission to establish itself permanently on the site. "The first bikes roared around the newly completed dirt track in April 2002 and the club has gone from strength to strength since then," Mr Agar said.
"The number of complaints and incidents of reported illegal trail bike riding in the area has fallen dramatically."
Mr Agar said the club was proud of its success "particularly from the point of view of attracting young people into a safe riding environment rather than risking injury to themselves and others by riding illegally on public land".
Track opening hours are 11am-5pm weekends; 11am-3pm Wednesdays; 11-5pm in school holidays and selected public holidays. The track is closed on the third and fourth Sunday each month and on days of total fire ban, strong winds and when there are no available volunteer track supervisors.
Entry to the track at BlueScope Steel's recreation centre is off Denham Rd, Hastings.