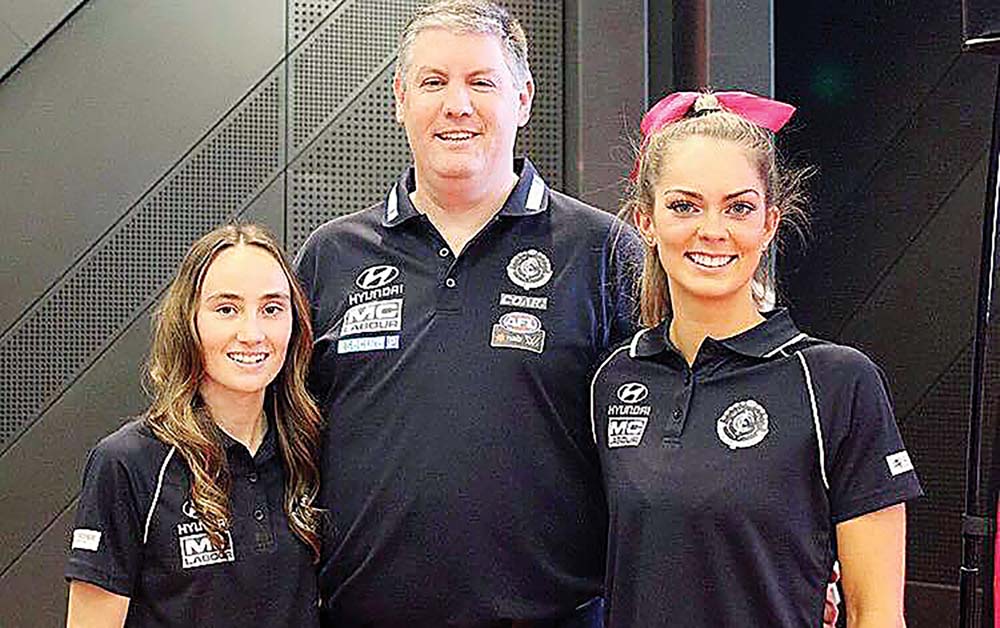 AFTER just her third season of football, 18-year-old Bridie Kennedy, of Dromana has been drafted to Carlton for the 2018 AFLW season.
A standout player through both her talent and a pink ribbon she wears, the Year 12 Padua College student was selected to join the Blues at pick number 36 last Wednesday 18 October.
Kennedy was interviewed by all four of the Victorian sides in the lead-up to the draft but said she didn't really expect to be picked up by Carlton.
"I had no idea who I would get drafted to," she said.
"It came down to who actually wanted me and I was lucky enough to be one of Carlton's picks."
While Kennedy celebrated with her parents and grandparents, there was just as much excitement built up at school with her friends eagerly watching on through a live broadcast.
"It was so amazing to see my friends support me and watch the draft," Kennedy said.
"It would have been a long wait for them but they are such a supportive group."
Having played "all over the shop" since starting out three years ago, Kennedy is likely to play as a running back liner for the Blues.
"I started out as a ruckman but now I'm pretty small compared to some of the other girls," she said.
"I've been forward and played this year in the back line but hopefully I can be more of a running back liner for Carlton as I love to run."
Originally a representative basketball player for the Southern Peninsula Sharks, Kennedy switched codes in late 2014 when persuaded by a friend to give football a go.
Kennedy joined the Dromana youth girls' team and played representative football with the Dandenong Stingrays before making her way into the VFL Women's this season playing for Cranbourne.
Kennedy showed her athleticism at the AFLW Draft Combine two weeks ago where she undertook several fitness tests which included vertical jumps, sprinting, agility, 2km time trials and a yo-yo test (similar to a beep test).
She was a stand-out there and was able to top both the 2km time trial and the Yo-Yo Test.
"I was over the moon to be on the top for the two of them," she said.
Kennedy, whose VCE exams are rapidly nearing, has had a full plate over the last few months concentrating on both school and the draft but said the stress had now eased.
"It's been hard juggling both but I'm glad footy is now confirmed so I can focus on school and go back to footy afterwards," she said.