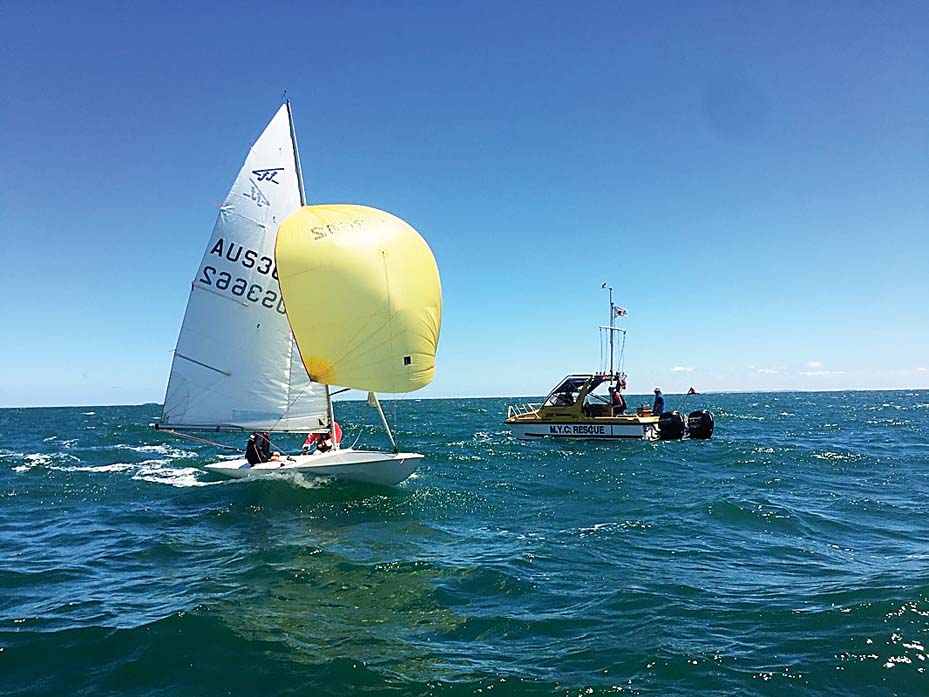 THE best 30-40 Flying 15 class yachts in Australia will contest a major sailing event at Mornington Yacht Club in the new year.
Flying 15s are a 6.096 metre (20 feet long with 15 feet waterline length) performance yacht with a two-person crew. They have remained a popular racing class yacht all over the world for years.
Planning for the 1-4 January regatta began 12 months ago with a practice race on 31 December and the presentation dinner on 4 January. Entries close in five weeks with interest already from several Western Australian competitors.
"This is a major summer event involving Mornington Peninsula Shire's cooperation and the work of many volunteers both on the water and ashore," organiser Ian Robertson said.
"They cover all aspects of the event, including the sailing itself plus health and safety issues for competitors, catering, social events, accommodation and boat and trailer parking."
Mr Robertson said an "event of this scale is undoubtedly of great economic benefit to the peninsula as there will be the friends and families who will be offered various tours, wineries and attractions while the crews are sailing".