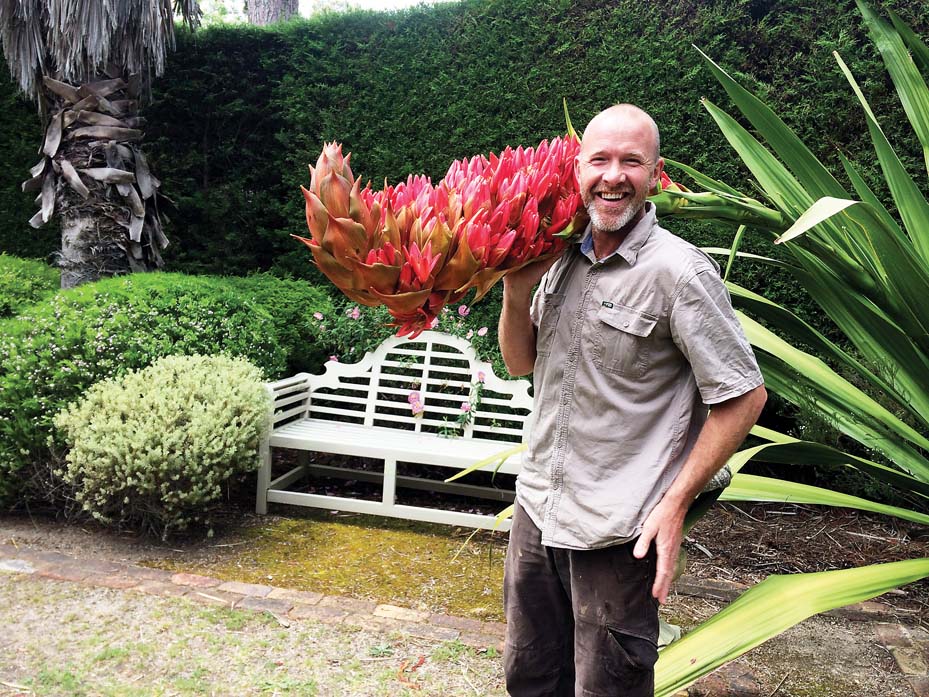 A GIANT Australian lily flower in the palm garden at Beleura has been monitored over the past month by aficionados.
The gardens surrounding the elegant mansion, built in 1863 with interesting antiques and structural features, are open for tours and events.
Like an alien Triffid, the Doryanthus palmeri is related to the better-known Gymea Lily (Doryanthus excelsa), whose torch-like, red flower heads dominate many of Melbourne's roundabouts.
Head gardener Richard Smith said the single flower head "just kept expanding" in size so that, now, several kilos of orange-red flowers are close to drooping on the ground under their own weight.
The mature plant was brought to Beleura a decade ago and had not yet flowered, so this year's emergence was unexpected. Winter rains may have worked to coax the first-ever flower head from a clump of huge, sword-like leaves.
Mr Smith said Doryanthus palmeri could take up to 13 years to flower. He said he tasted the nectar by inserting his finger and licking it. "It was perfect, divine nectar!" he said.
Beleura Garden volunteers work alongside Mr Smith's small team to maintain what they say are the "extraordinary breadth and character of the garden rooms".
Beleura benefactor John Tallis was inspired by Italian garden design but the addition of Australian natives in recent years has added to the garden's allure.
Details: visit beleura.org.au or call 5975 2027.