PENINSULA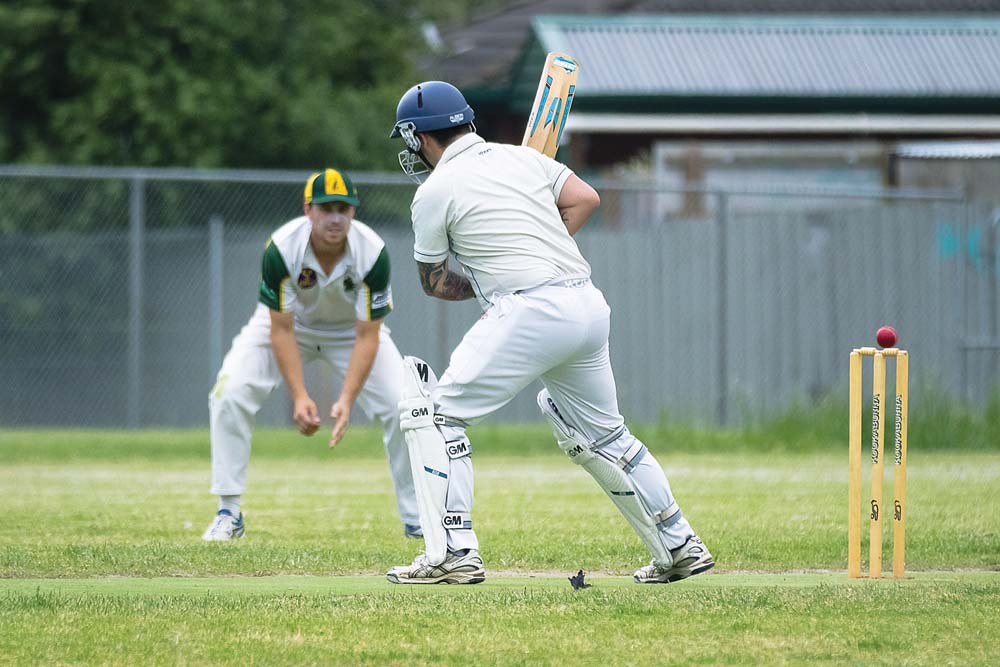 THE MPCA Peninsula match between Long Island and Somerville will go down to the wire after 13 wickets fell on the opening day of their clash at Ballam Park.
Somerville won the toss and elected to bat in the first two-day game of the season, a decision that didn't work out too well for them.
It could have been a lot worse had it not been for the efforts of Bailey White (38) and Brenton Alp (22) after coming to the crease at number seven and eight.
At one stage the Eagles were reeling at 5/47. They finished with 136.
Stuart Swift was the Long Island bowler who caused all of the carnage, bowling 14 overs for a return of 6/39.
Long Island faced the final 14 overs of the day and lost three wickets for just 19 runs. They'll resume at 3/46 after Jayde Herrick took all three wickets for 28 runs off seven overs.
Pines has left Main Ridge with some work to do with the bat on the second day after scoring 234 at Eric Bell Reserve.
The Piners won the toss and batted first and opener Chris Bartczak got the home team away to a flier with 66. Harley Peace-Stirling continued his outstanding start to the season too with a high score of 72. A slight wag of the tale helped the home side over 200.
Oliver McEnroe was the pick of the Main Ridge bowlers with 5/56 from 24.1 overs, while Peter McNamara snared 3/67 from 15 overs.
Red Hill is in the box seat in its match against Delacombe Park after Glenn Collett tore through the batting line up, dominating with an impressive 5/26 from 17 overs, including eight maidens.
Brent Martin was also impressive for the Hillmen with 4/38 from 30.2 overs, including 15 maidens.
The Parkers just couldn't score, eventually bowled out in the 74th over for just 137 runs.
Jon Guthrie top scored for the home team with 44 while Nick Christides hit 26.
The Parkers at one stage lost 5/14. Red Hill will resume this week at 0/4.
Moorooduc has left Flinders with some work to do in their match.
The Ducs batted first and looked to be in some real trouble at 9/104.
However, number 11 Kenny Cremen made 51 and number 10 Reece Cordeux hit 32 to drag the score to 192, a superb performance from those two.
Earlier, Max Royal (3/41) and Dwayne Field (2/32) did some early damage with the ball.
Flinders faced the final eight overs of the day and lost a wicket. They'll resume at 1/14 this Saturday.