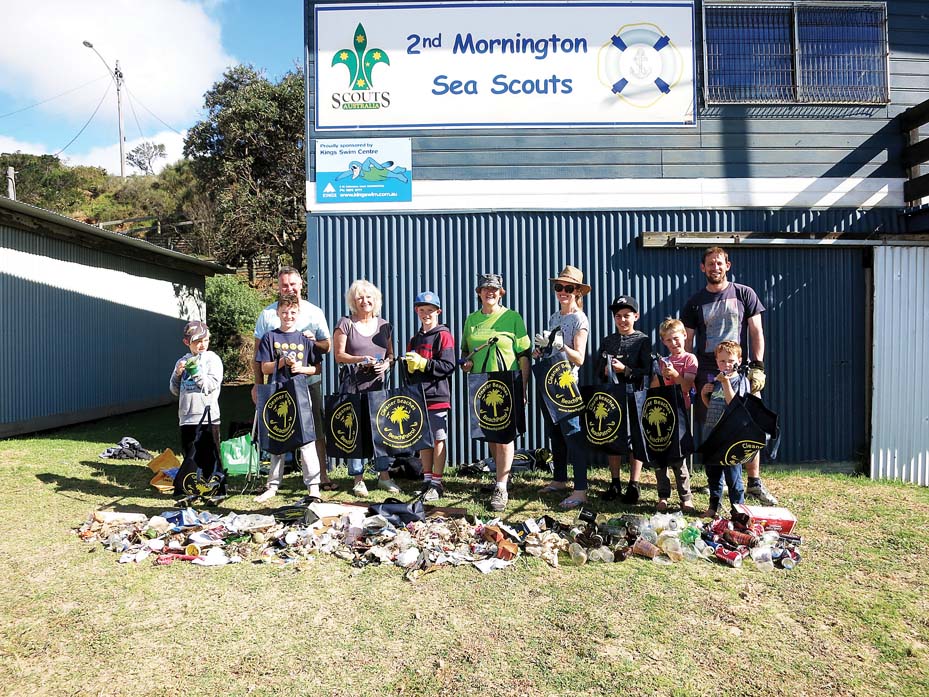 A SCHOOL project in which pupils choose a community problem and then decide on an action took Kunyung Primary School's Nathan Beckley to the beach last week.
The grade sixer was on a mission: he enlisted the help of 18 family and friends and set about collecting litter – and boy there was a lot of it.
Nathan, 12, got the idea for his project: "Exhibition", from a story in The News about the good work of a Dromana beach clean-up crew and thought the same could be done at Mothers and Shire Hall beaches, Mornington.
Nathan, a Cub at 2nd Mornington Sea Scouts, wrote: "My problem is the plastic waste being washed up on our beaches and entangling themselves in animals and rocks."
He drew a poster with details about the clean-up and "got as many people to come as possible".
In one hour the group collected 28kg of rubbish, including "lots of cigarette butts, pieces of glass, bottles and plastics – and even the end of a skateboard".
The haul will be displayed as part of Nathan's project at the school on Wednesday 1 November. "We will show a poster and a slide show of all the things we did in the clean-up, what help was provided and what the future needs are," he said.
Beach Patrol Safety Beach/Dromana's Gary Robertson and Judy Newland posted online: "What an amazing effort and a huge congratulations need to go to Nathan and his school for this initiative."
The clean-ups will become a regular part of the Mornington BeachPatrol 3931 under Mornington Environment Association.