THREE youth forums to be held over the next six months will ask peninsula young people what they think needs to be done to combat issues such as anxiety, depression, bullying, suicide, family violence and body image.
The aim is to give young people a say in creating the solutions many think are desperately needed.
The forums are being held by not-for-profit group Youth Out Loud, which has been running resilience and leadership programs in schools in Australia, South East Asia and Africa for 25 years.
Youth Out Loud founder Steve Brunskill says the best chance of success is to ask young people to get involved and take charge and to create their own solutions to combat issues.
Forum organiser Hannah Swinnerton says that, in this way, young people will be more likely to "buy in to the solutions" and make the differences required.
The first forum is at Padua College, Mornington, 9am-12.45pm, Friday 3 November.
To register visit youthoutloud.me or call Ms Swinnerton 0468 798 582 or Steve Brunskill 0418 326 573.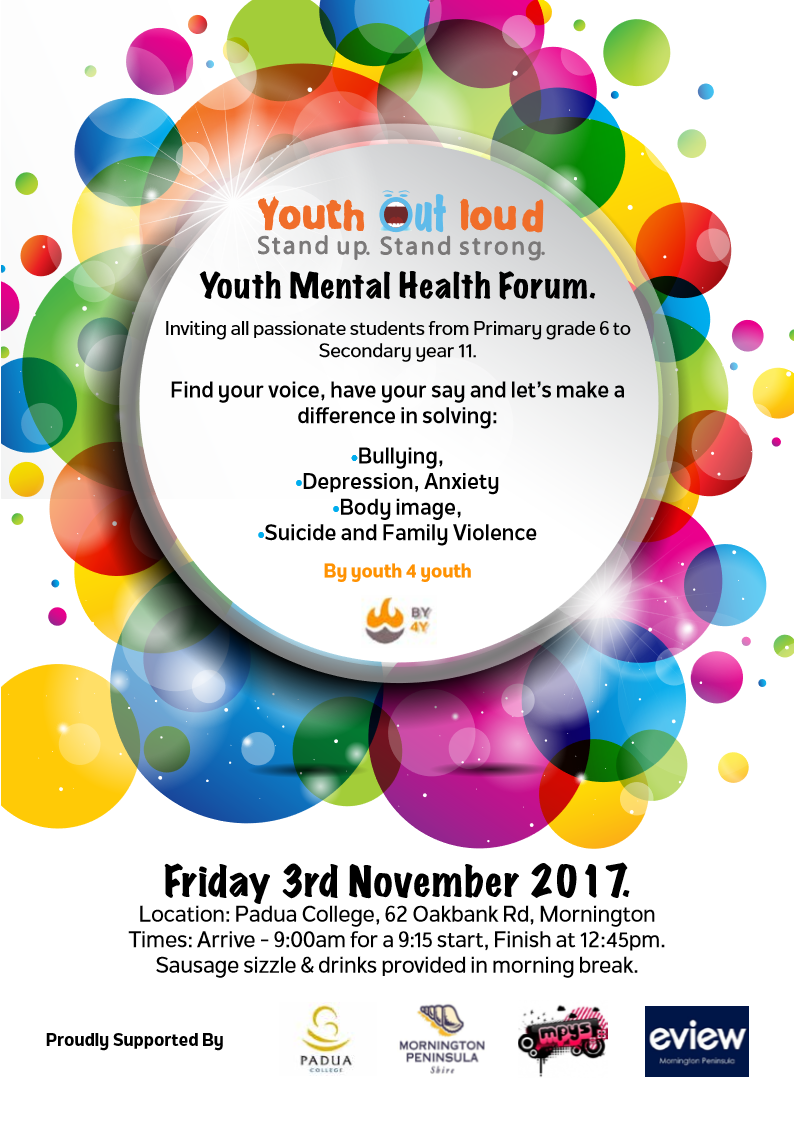 First published in the Western Port News – 31 October 2017