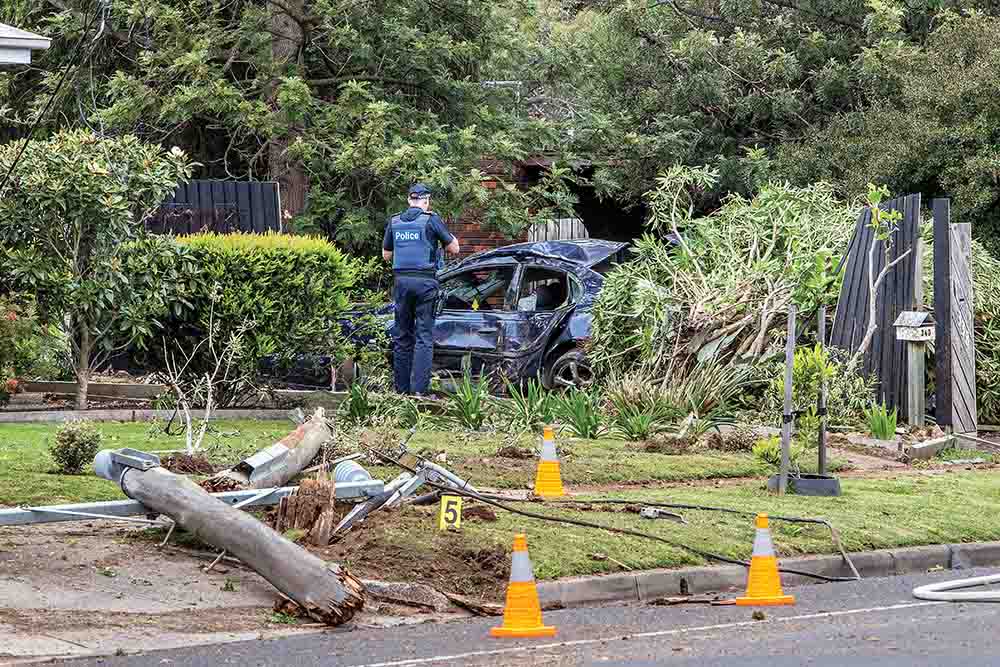 ALTHOUGH seriously injured, with abdominal and back injuries and being treated at Royal Melbourne Hospital last week, a Crib Point woman was still able to respond to her critics on social media.
Rhiiannon Hewitt, 21, was considered lucky to be alive after being ejected from her car when it struck a Stony Point Rd power pole at about 60kph – snapping it into pieces – 9am, Tuesday 24 October. Her Holden Commodore, which rolled in the collision, looked to be a write off.
Countering criticism she should have been wearing a seatbelt, Ms Hewitt replied: "It was a mistake not to wear a seat belt. I'm sure you've all done it before. How about you all be quiet about it? I'm the one in the hospital bed after this accident and I'd really like it if any of you didn't leave rude unnecessary comments."
A neighbour's front fence was damaged in the incident.
Two Crib Point CFA trucks attended.
First published in the Western Port News – 31 October 2017