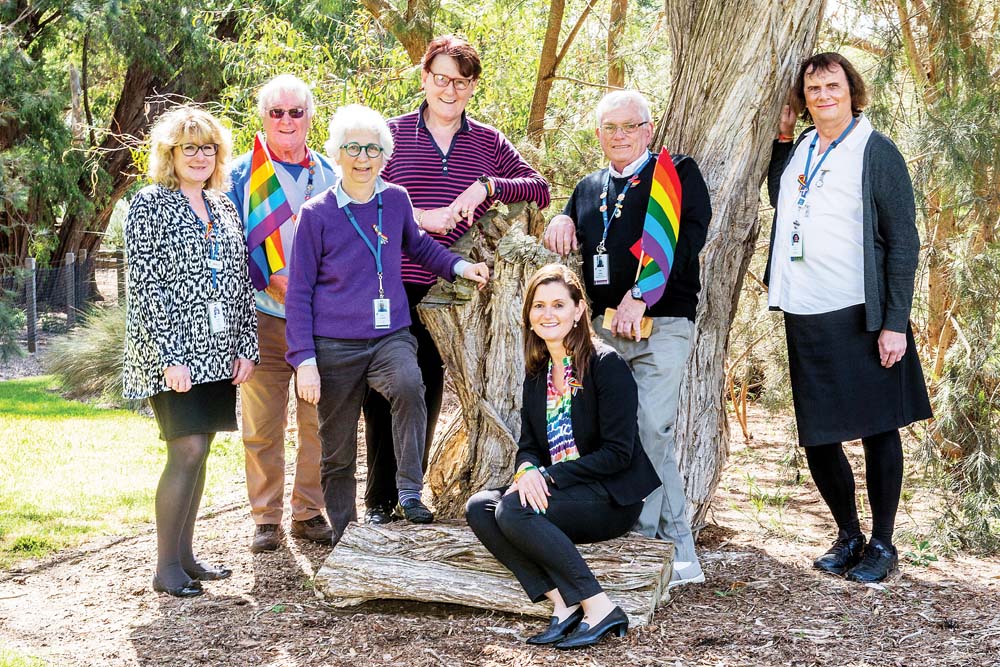 PENINSULA Health has got a tick of approval for its role in improving health outcomes for the lesbian, gay, bisexual, transgender and intersex (LGBTI) community.
The healthcare provider — manager of Frankston Hospital, Rosebud Hospital, The Mornington Centre and Golf Links Road Rehabilitation Centre — won the 'Supporting LGBTI health' category at the Victorian Public Healthcare Awards.
"Being the first full public health service in Australia to achieve the Rainbow Tick is a significant achievement," Peninsula Health acting CEO David Anderson said.
"I thank all our staff who put so much effort into this project which will dramatically improve the health and wellbeing of our LGBTI community."
Peninsula Health's Rainbow Tick accreditation project manager Rebecca Thompson said changes made at hospitals and healthcare centres means everyone is treated equally and individually.
"The Rainbow Tick accreditation is not about changing individual beliefs or personal values, it is ensuring that everybody has equity in their healthcare and place of work," she said.
"It's about ensuring the services we provide at Peninsula Health are delivered in ways that are non-discriminatory, GLBTI inclusive and welcoming for everybody."
First published in the Southern Peninsula News – 7 November 2017