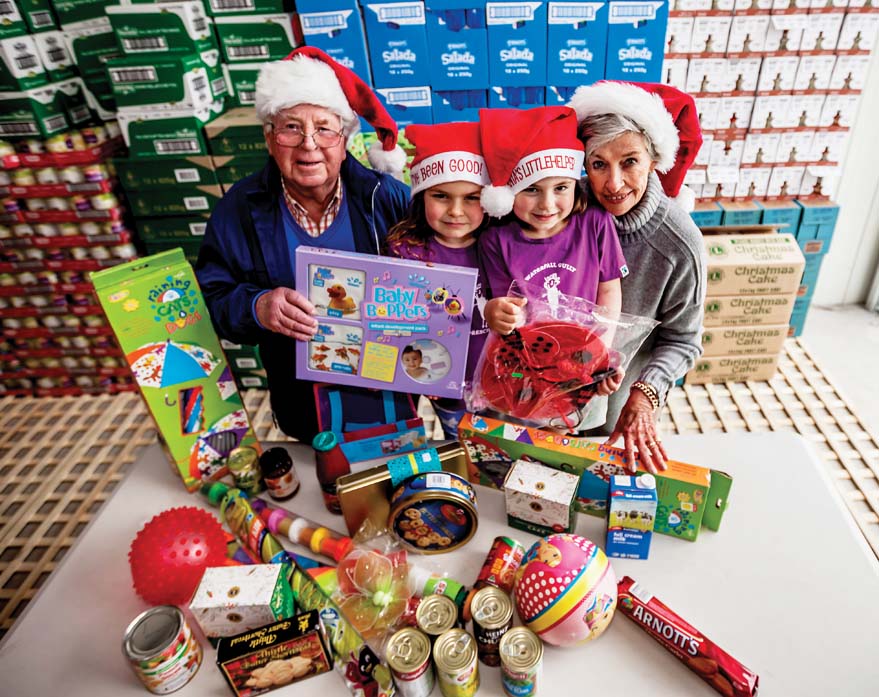 SOUTHERN Peninsula Food for All is seeking public help in reaching its $55,000 target.
So far raised the group has raised $3850 but they have news of some big donations in the offing.
Last year they provided 522 Christmas hampers and gave toys to 572 children.
Hampers and toys will be distributed again this year to those in need.
Collection bins for non-perishable goods are at Woolworths Rosebud, Rosebud West and Rye, Coles Rosebud and McCrae, and Ritchies Dromana.
All donations of $2 or more are tax deductable. They can be sent to Food for All, PO Box 440, Rosebud 3939.
Details: Diane Falconer 5988 4353.
First published in the Southern Peninsula News – 7 November 2017