PENINSULA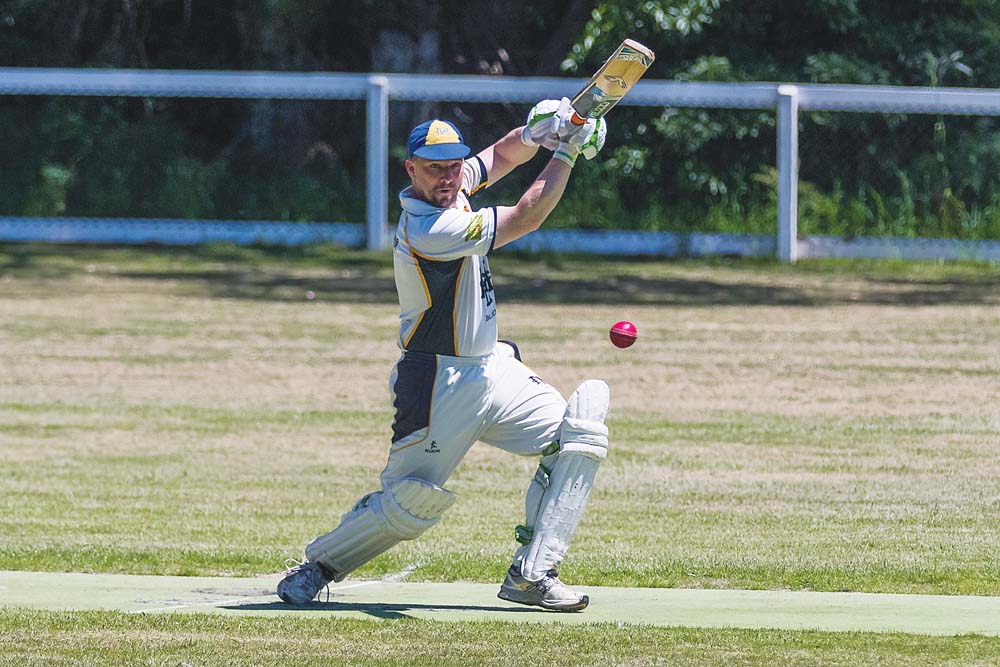 MOOROODUC has placed itself in a wonderful position to knock over Somerville after the first day of round five in MPCA Peninsula cricket.
The Ducs batted first in perfect conditions and progressed to 210 before being bowled out with nine overs left in the day.
Ben Williams got the visitors away to a solid start with 42 at the top of the innings, while Rashimal Mendis provided great support at four with 57, including six boundaries.
Keeper Nick Williams added 28 and there was some wag in the tail, which saw the Ducs get past 200.
The Eagles used seven bowlers throughout the innings, Blake Terlaak the best of them with 3/33 from 17 overs.
Jarryd Parker claimed 2/28 from six overs and skipper Jayde Herrick opened the attack with 2/31 from 11 overs.
Somerville got away to a woeful start in the chase, losing its first three wickets for just nine runs with openers Parker and Brad Jones removed for ducks and Sean Parker for four.
Pathum De Mel picked up 2/4 and Kenny Cremen 1/9 for the Ducs.
Bailey Henderson and Brenton Alp will resume for the Eagles on Saturday with the score on 3/22.
Main Ridge has set Long Island a healthy score to chase down after batting first and making 9/260 at Ditterich Reserve.
We all know that 260 is probably a sub-par score on the smaller Main Ridge deck, however, runs on the board give the Ridge the upper hand.
Michael Holmes opened for the Ridge with 50, Shaun Foster was run-out for 72, Nick Jewell made 25 and Ed Aarons scored 55 to get the Ridge past 250 and in a commanding position.
Lachy Dobson was expensive for the Islanders with 3/87 from 21 overs, while Andrew Tweddle snared 3/58 from 18 overs.
Delacombe Park was unable to capitalise on a great start against Flinders but still managed a good score of 237.
Jon Guthrie opened with 64 and Nick Christides hit 41 to get the visitors away to a strong start.
The Parkers then lost quick wickets before Daniel Ballard (34) and Ricky Ramsdale (21) got things going again. Andrew Stapleton added 19 runs at the end which were handy.
Flinders' skipper Neil Barfuss was the best of the bowlers with 3/34 from 20 overs, while Will Tuck picked up 3/42 from 15.
Pines and Red Hill are locked in an interesting battle after the conclusion of the opening day.
Pines batted first and made 166.
Brent Martin did the bulk of the damage with the ball for the Hillmen with 3/45 from 23 overs, while Simon Dart snared 2/18.
The Hillmen faced the final four overs of the day and lost the dangerous Matt Merifield for a duck, courtesy of Pat Jackson.
The Hillmen will resume this week at 1/13 after Andrew Mock (7) and Riley Shaw (6) saw their side through to stumps.