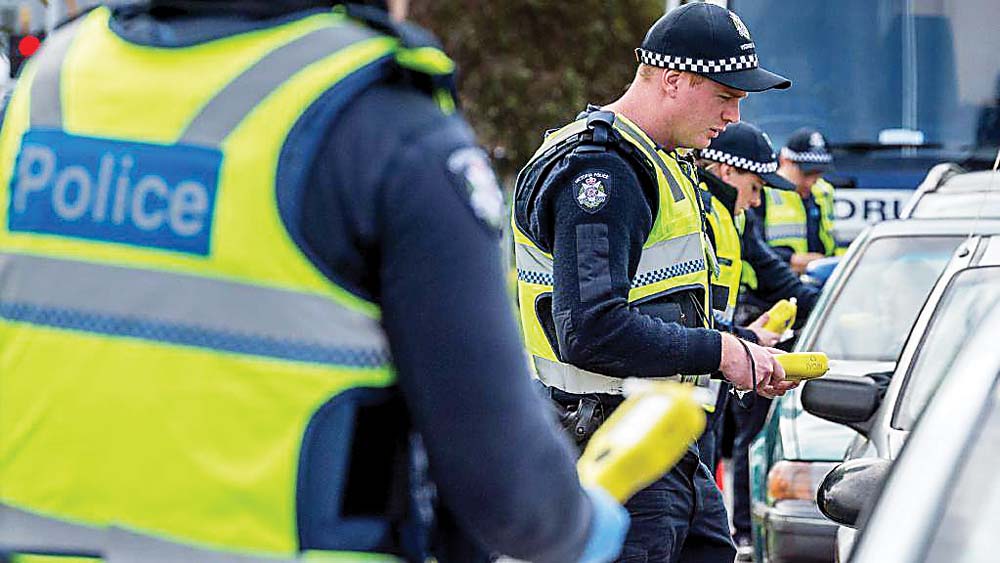 POLICE breath-tested about 14,000 drivers in the Frankston and Mornington Peninsula Shire council areas over the Melbourne Cup long weekend with 28 being found to be either drink-or-drug driving.
Another 315 traffic offences were detected, but only two serious injury collisions were recorded, which police said was pleasing "considering the amount of traffic that flowed through the area".
A 46-year-old Mt Eliza woman was allegedly driving at 107 kph in a 80kph zone when Somerville Highway Patrol intercepted her on Nepean Highway, Mornington, 2am, Wednesday 8 November.
She blew 0.117 per cent and lost her licence on-the-spot for 11 months and received $1110 in fines.
The woman said she had been drinking at a function all day, and thought she might be over the limit but drove anyway as she "needed to get home".
Her weekend could have been a lot worse if she had been involved in a collision and killed or seriously injured herself or someone else, police said.
First published in the Southern Peninsula News – 14 November 2017