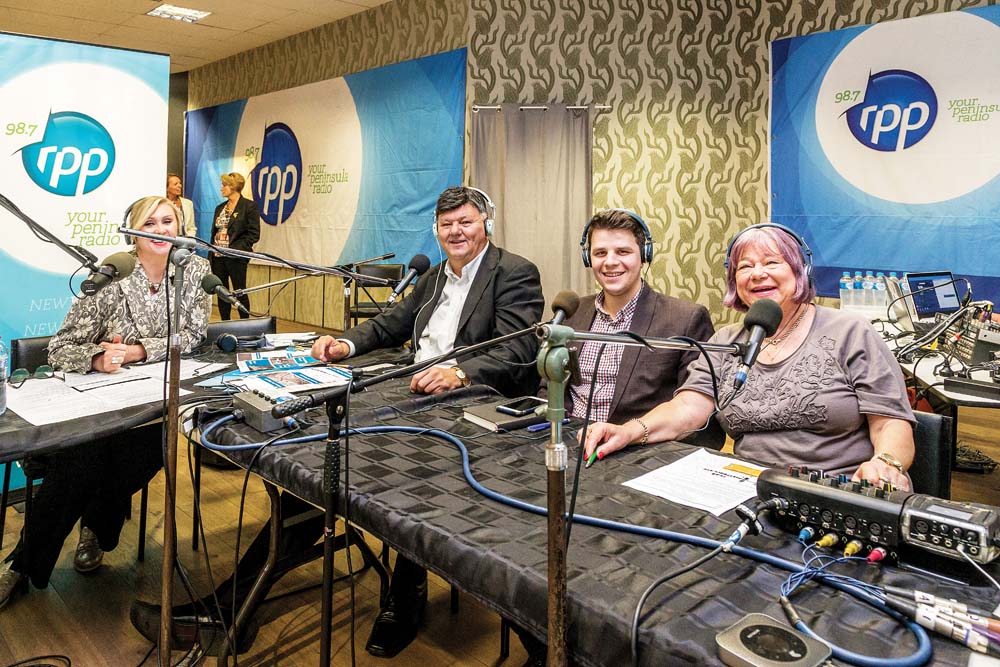 "The Voice of the Peninsula", community radio station RPP FM, has opened its first pop-up studio, away from its Mornington base, at Frankston's Bayside Shopping Centre.
RPP FM's new studio shop front at Balmoral Walk hit the airwaves for the first time last Friday (10 November).
"Local radio depends on local people. RPP FM encourages people to get involved and for local businesses to utilise the station's broadcast and production facilities when it comes to promoting their services," RPP FM station manager Brendon Telfer said.
"The reach of the station encapsulates the entire Mornington Peninsula and is also heard across greater Melbourne."
Mr Telfer said the radio station now has an app and releases podcasts online that "tap into local news, issues and events".
RPP FM personality Jacki Mitchell hosted the inaugural broadcast from the pop-up studio and welcomed Ritchies stores CEO Fred Harrison, Frankston Foundry co-founder Cameron Rambert and Frankston Business Network president Karin Hann to the station's newest digs to talk about business challenges and opportunities in the Frankston and peninsula region.
RPP FM broadcasts across Frankston and the Mornington Peninsula on 98.3FM.
In 2011, the community radio station — then known as 3RPP — decided to move from Moorooduc Coolstores to a classroom block at the former Mornington Secondary College site on Wilsons Rd.
Frankston Council at the time offered the station a section of the former Milpara Park aged care hostel in Ebdale St but the proposed annual rent of $90 per square metre was not regarded as "a community group rate" by radio station management who opted to take a Mornington Peninsula Shire council offer of a move to Mornington.