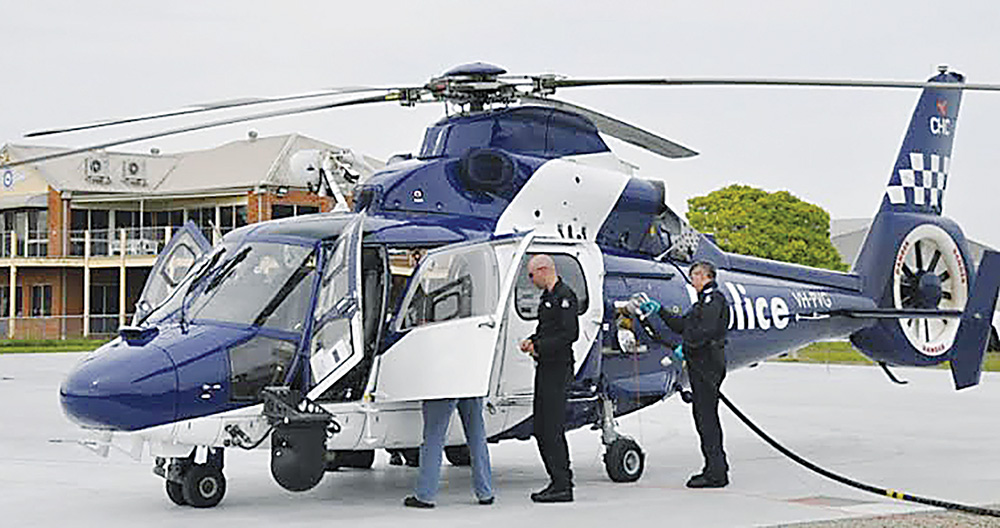 THE ability to provide a quick refuelling stop to police search-and-rescue helicopters proved the worth of the new heliport at Tyabb Airport last week.
The chopper had been tracking a driver over the Mornington Peninsula whose erratic behaviour had caused motorists to alert police when crews received the search-and-rescue call.
Instead of having to return to its base and lose precious time refuelling, the chopper dropped in to Tyabb for a top-up, saving it 60 minutes.
The length of the mission to Gippsland required maximum endurance – meaning one officer had to be dropped at Tyabb so more fuel could be carried.
The kayaker was last reported as "clinging for life" to his upturned kayak in the chilly Bass Strait waters. He was one of two paddlers who left Tidal River but were swamped by large waves: one managed to return.
"Having fuel available at Tyabb provides far more search time, which really matters in cases of life and death like this one," police Air Wing Sergeant Matt Roberts said. "Being closer to the search area also allows us to get there much quicker."
The kayaker was spotted by the chopper crew which then directed a search vessel to rescue him. The erratic driver was also apprehended.
The helicopter port was mainly funded by Peninsula Aero Club members with a contribution from Mornington Peninsula Shire Council. This is the first time it has assisted in saving a life.