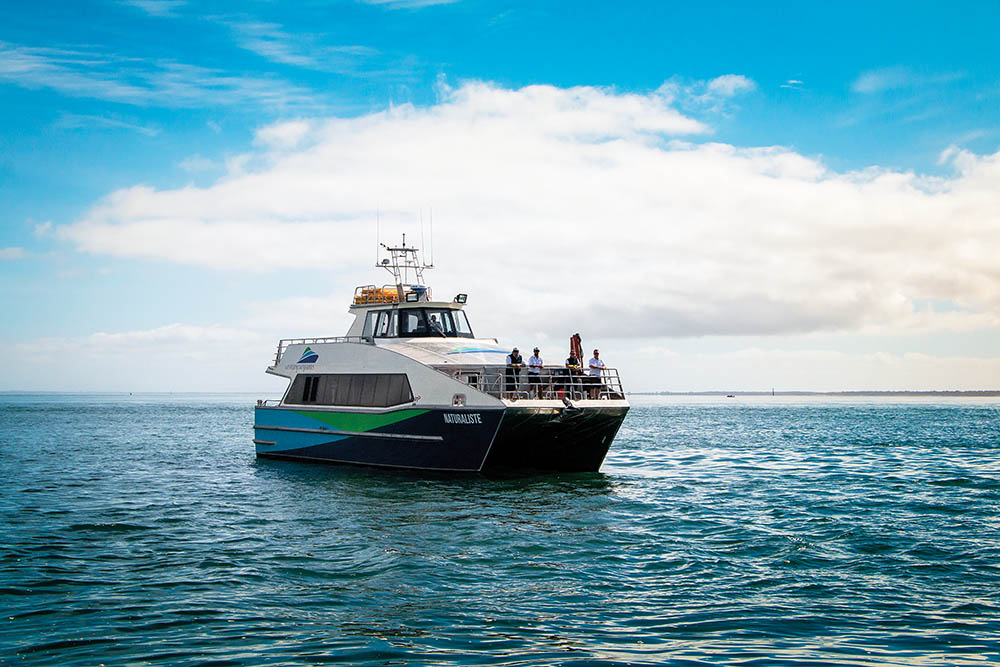 A BRAND new vessel, purpose built to operate the French Island Ferry service, has arrived in Westernport Bay this week and has begun daily operation.
The new MV Naturaliste is an impressive 95 passenger vessel that will deliver a new level of comfort for guests. It is fully airconditioned and complete with large viewing windows and outside deck seating on the lower and upper levels.
Named 'MV Naturaliste' after the ship captained by Jacque Hamelin who named French Island in 1802, the fast catamaran vessel is 18 meters in length with a total capacity of 95 passengers.
Western Port Ferries CEO Matt McDonald says the MV Naturaliste provides a safe and comfortable crossing in almost all weather conditions.
"The French Island Ferry provides an important connection to the mainland for French Island residents. It is also an extremely popular touring route for visitors to the area", said Mr McDonald.
Along with the launch of the new vessel, the French Island Ferry timetable has been expanded to offer 20 new additional ferry services throughout the day. In coming weeks, Western Port Ferries will introduce online bookings and an electronic ticketing system onboard the ferries.
Western Port Ferries has been operating the passenger ferry service between Stony Point, on the Mornington Peninsula, Cowes on Phillip Island and Tankerton on French Island since 1 July this year.
The new ferry is just one of the exciting new developments affecting French Island with new wildlife and historic tours scheduled to commence on the Island in late November. Naturaliste Tours will be the only nature-based tour operator on the island offering small group touring options for guests.
More information about the French Island Ferry Service at – www.westernportferries.com.au