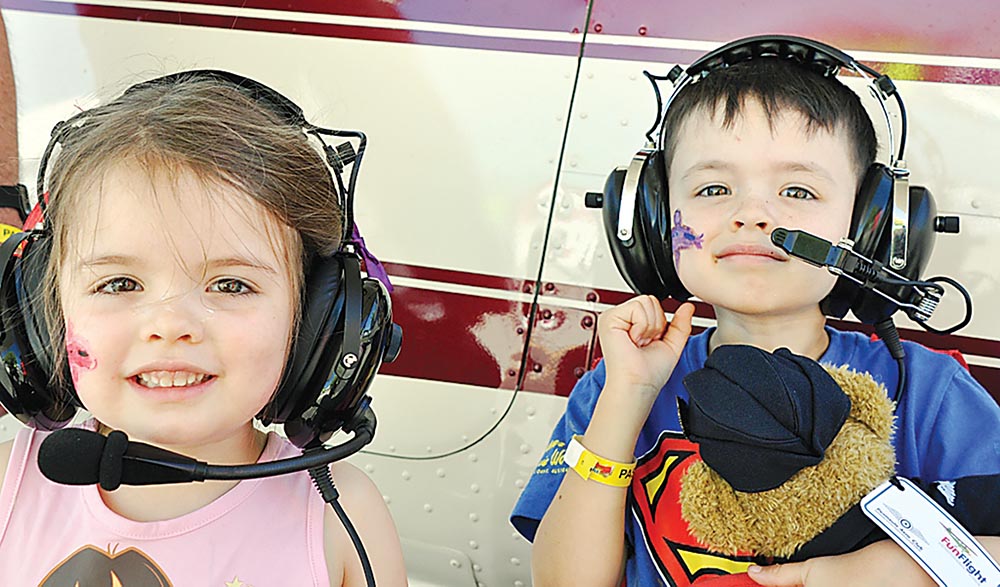 PENINSULA Aero Club members brought smiles to some small faces at the annual Australia-wide FunFlight charity event at Tyabb Airport on the weekend.
The volunteer-run program was established to provide children touched by adversity with joy and inspiration through the exhilaration of flight.
By the end of this year, the charity expects to have carried more than 10,000 children into the skies.
Last Sunday about 70 children enjoyed a free light-aircraft flight as well as receiving a photo memento of the occasion from Harvey Norman, Mornington. They enjoyed a lunch provided by volunteers from Peninsula Aero Club and received a Teddy Bear to mark the occasion. Another highlight was getting to look over a Tyabb CFA fire engine.
"It was a very successful day with lots of happy children," organiser Ian Johnson said. "All pilots donated their time and aircraft operating costs as they have done in past years."