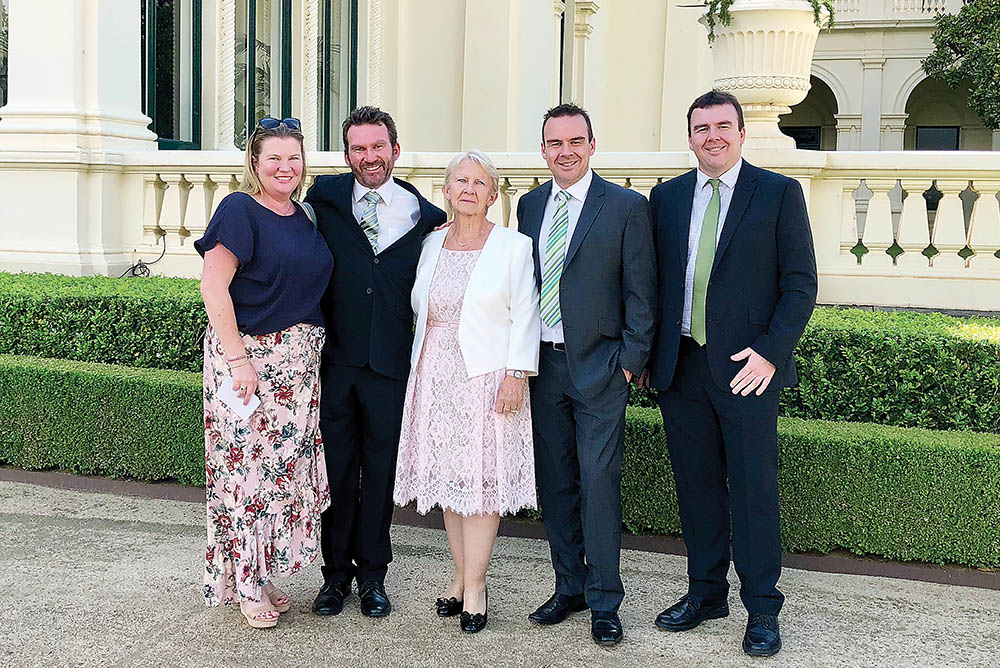 AN "emotional and proud" Bridget O'Toole found it hard to describe her feelings after accepting the Star of Courage medal on behalf of her murdered husband, Hastings jeweller Dermot O'Toole.
The honour was awarded by the Governor Linda Dessau at Government House on Friday 17 November which she attended with her sons Christian, Dale and Trent and Christian's wife Sally. Dale had flown in from New Zealand for the presentation.
The Star of Courage is awarded for acts of conspicuous courage in circumstances of great peril and is the second highest Australian bravery award.
Ms O'Toole is clearly still grieving for the man who laid down his life for her in a botched armed robbery attempt at their High St jewellery store in July 2013.
Mr O'Toole, 64, was stabbed by Gavin Perry, 27, after the parolee had attacked Ms O'Toole and thrown her into a glass cabinet before attempting to rob them. When her husband rushed into the store to defend her Perry turned on him and they struggled. Perry knocked him down and then aimed the killer blows with a 20cm carving knife.
Her husband's last words to her were to call an ambulance as he had been stabbed.
Perry was jailed for 27 years for the murder and two armed robberies on businesses in Cranbourne.
The Government House presentation touched her heart. "Of course, it was a really lovely day and turned out well," she said.
"We are really honoured that he's to be remembered in this way, but I am not sure how I feel."
Ms O'Toole, who now lives at Lynbrook, described her husband as a "really brave man".
"We have been through four years and four months of hell since that day and nothing will ever make up for it."
The couple had been married 41 years.
The sense of ceremony and grand occasion at the presentation touched her family's hearts. The Star of Courage medal came in its own box with Mr O'Toole's name engraved on the medal as well as a lapel star pin.
A large velvet folder in her seat pocket contained a certificate from the Governor-General Sir Peter Cosgrove signed under the authority of the Queen which commended Mr O'Toole's "conspicuous courage by his actions" during the tragic event.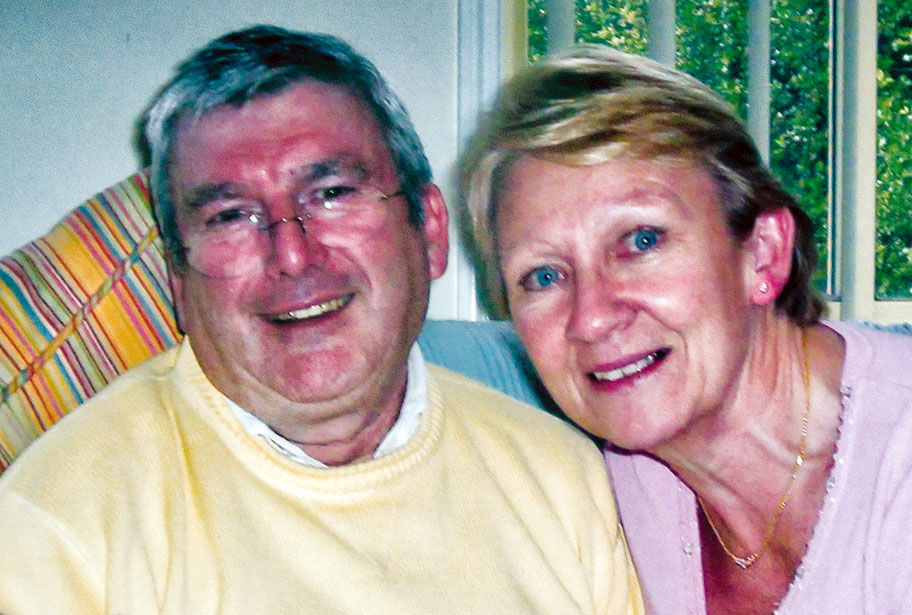 Life will go on but the memories of the love she feels for her slain husband will go on forever.
"There is no real sense of closure," Ms O'Toole said.
"I'm just very emotional as he should have been there to accept the award himself; it's just sad that it had to be awarded posthumously.
"Dermot would have been so humbled by all of this," she said.
"He was devoted to me and his family and would do anything for us.
"He loved us and we loved him dearly.  We miss him so much."