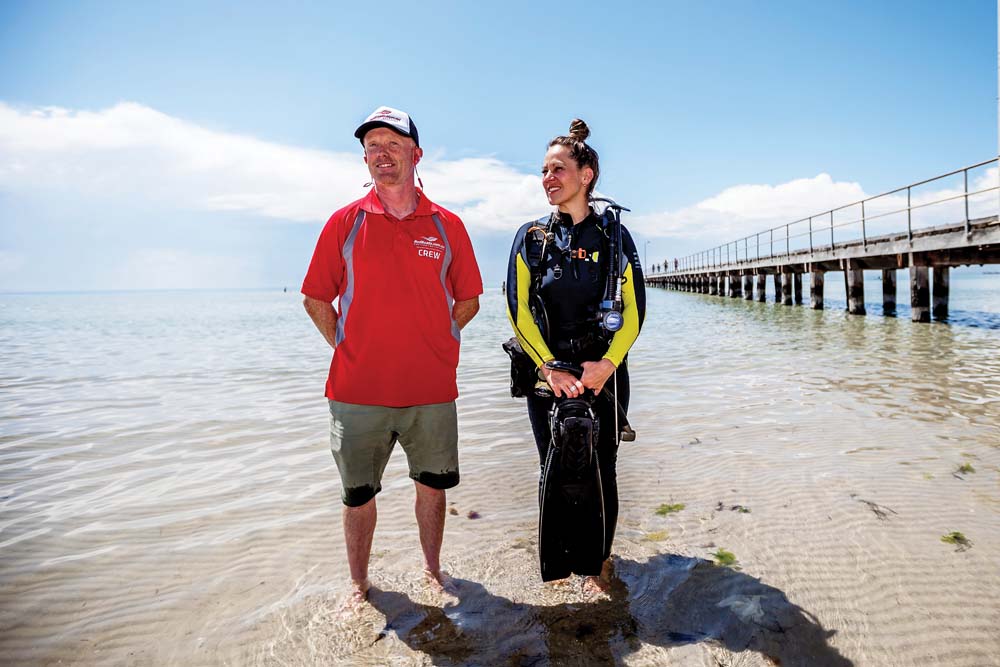 AN attempt to break the Guinness World Record for the longest chain of scuba divers in the world will bring hundreds of divers to Rye next weekend.
The Dive Industry of Victoria Association is out to beat the old record of 308 divers off Rye Pier, 10am, Saturday 2 December.
Organiser Luke English, who runs Red Boats scuba and snorkelling charters, said that when he originally applied to the Guinness Book of World Records to host a record attempt it stood at 179 people.
"I thought we might be able to beat that but, when we got the notice that we had been approved, the record had risen to 308 divers," he said. That's the target to beat.
The scope of the attempt was daunting, Mr English said. "It's a big logistical exercise".
"So, I approached the Diving Industry Association and said we would be better doing it as an industry and they agreed."
So far, 400 divers have registered for the attempt. "We could have got more," said Mr English, adding that he would prefer to beat the record narrowly rather than smash it. That would generate interest in future attempts.
"Our goal is to break the record by, say, five people. That would be on my wish list."
Participants will enter the water from the shore east of the car park at 8am.
The $26 cost includes a t-shirt.
Details: events@divelatrobe.org.au
First published in the Southern Peninsula News – 28 November 2017