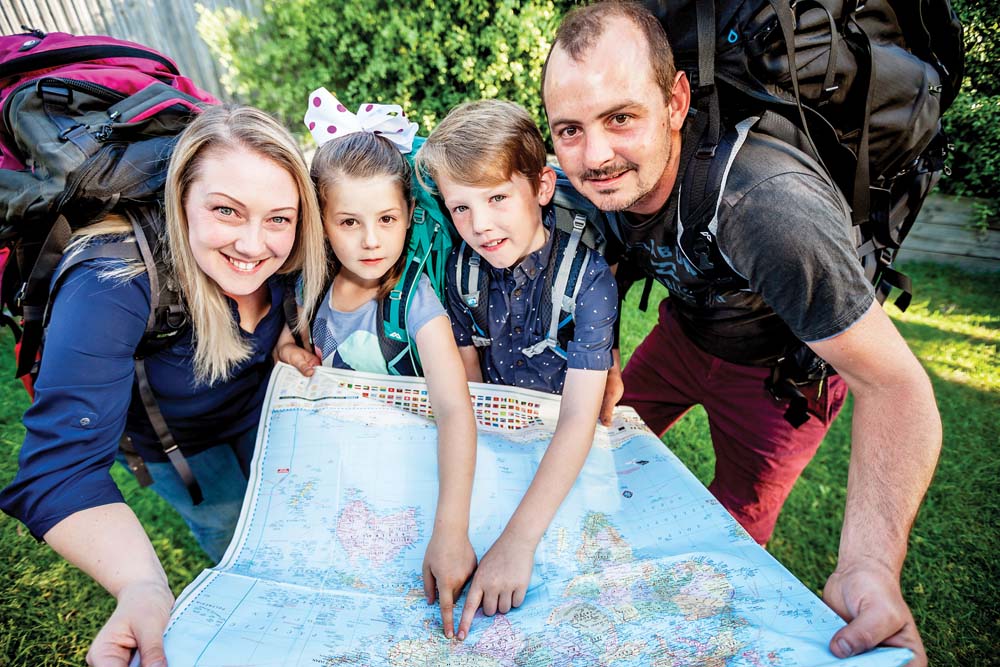 A SHIFT in priorities leading to a realisation that they were fed up with the "go, go, go" of modern life has instilled a yearning for travel into the lives of Rosebud couple Sheree and Lance Steele.
"We've worked so hard renovating and at full time jobs that there was no time left for living," Ms Steele said. "After losing dad [with cancer] and with the kids being young enough to travel, we came to the conclusion that we were done with the grind and wanted to relax."
After 11 years in Rosebud, Mr Steele, a truck driver, and Ms Steele, a dispensary technician, and their children, Landon, 10, and Ella, 8, have sold their house and will pull up stumps in February to spend a year travelling around South-East Asia.
"We have talked about relocating for six years and thought about how hard we were working and the decision to travel overseas has changed our priorities," Ms Steele said.
"We are flying to Denpasar [Bali] for three weeks and will move around a bit staying in budget accommodation, before heading to Singapore, Malaysia, Thailand and Cambodia."
The family will travel by train, bus and taxis with the aim of experiencing life as the locals do – without too many frills.
"We will look for places to stay that have pools to keep the kids happy," Ms Steele said.
"Landon is eager to visit the Legoland Malaysia Resort and we are looking forward to visiting Angkor Wat and the elephant sanctuaries."
The Steeles are confident their overseas sojourn will give them time to take stock and put the zest back into their lives.
Bon voyage.
First published in the Southern Peninsula News – 28 November 2017