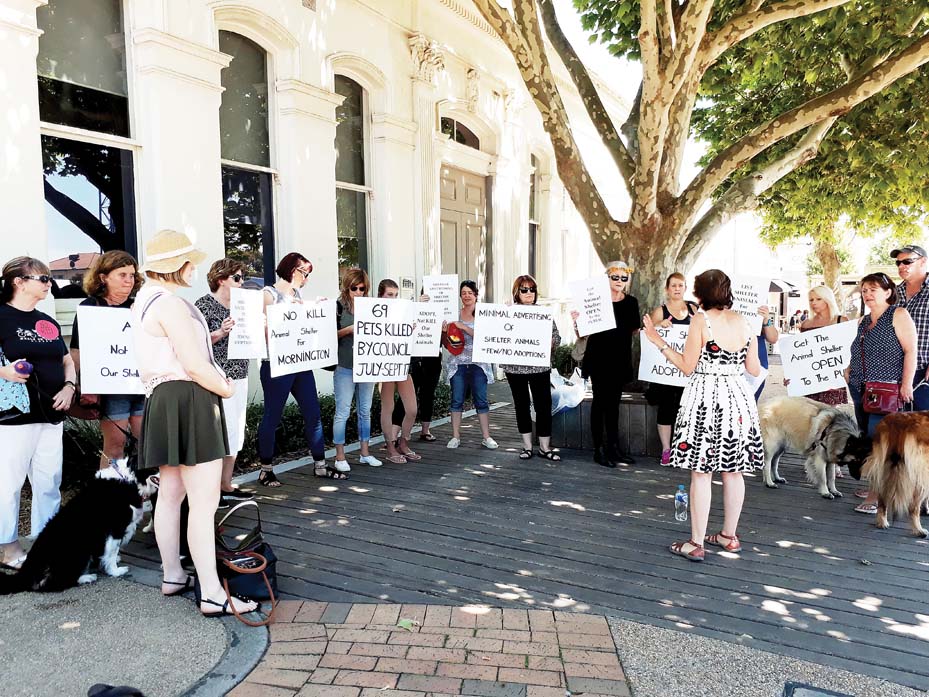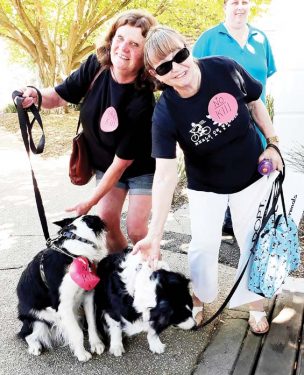 ABOUT 40 pet lovers rallied outside Mornington Peninsula Shire's offices in Queen St, Mornington last week to protest at the number of animals being killed by the shire's animal shelter.
The Save Mornington Pound Pets rally, Sunday 19 November, expressed concern about the running of the pound, and pushed for changes that would see more animals put up for adoption rather than being put down.
The group heard that since the opening of the shire's new $900,000 shelter in Watt Rd last month, adoption rates have declined and kill rates risen.
"This is a public concern as the shire's decision to open the pound 10am-1pm Saturdays without an appointment to increase adoptions seems to have failed," rally organiser Eugenia Holak said.
"The animal caring public want to know where the impounded dogs and cats are going, and what is happening to them, as they are not being put up for adoption at this new facility.
"The public wants answers and changes with the running of this pound, to secure more animals for adoption and bring them back into the community into loving homes."
The shire was asked if the Saturday morning trial openings at the animal shelter were effective, what were visitor numbers and how many pets were being adopted. No reply was received before deadline.