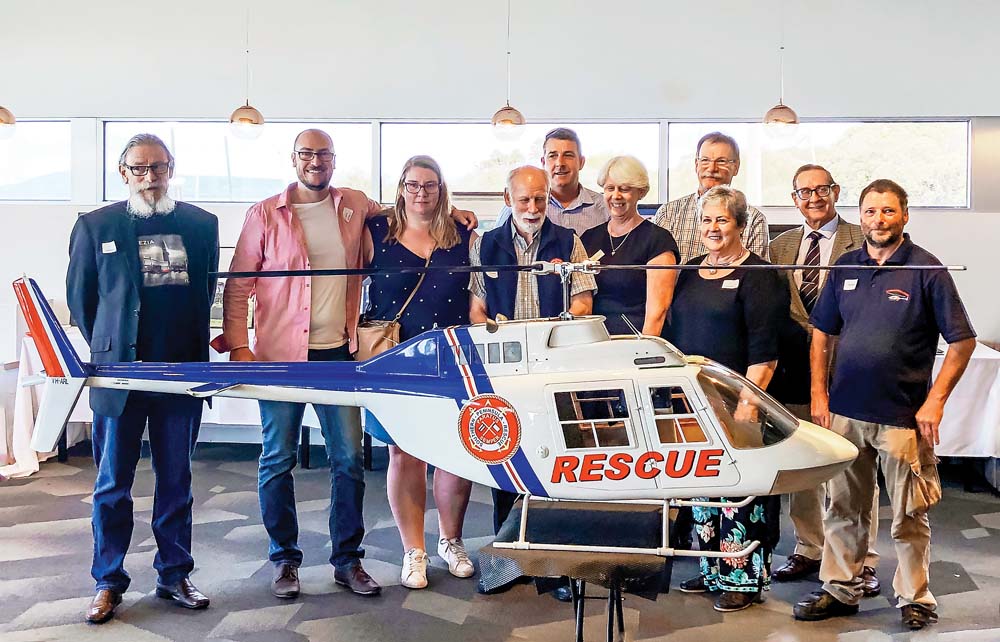 ABOUT 80 guests enjoyed a photographic display and a chance to reminisce about the early days of the Southern Peninsula Rescue Squad at a 50th anniversary function at the Blairgowrie Yacht Squadron last week.
President Eileen Murray said the squad bought its first helicopter in 1976 – the first of four over the next 34 years. "The helicopter service was unique in Australia as being the only one owned and operated by a volunteer organisation without regular government funding," she said.
"The helicopter was sold in 2010 but the squad continues with its rescue boat operation."
Several boats were bought over the years. In December 2011 the first of the squad's current rescue boats came into service as well as a second, smaller version, in July 2014.
"After 43 years at Sorrento, the squad moved to its current premises at the Blairgowrie Yacht Squadron in December 2012," Ms Murray said. "Five years on, both rescue boats occupy permanent berths at the marina allowing a quick response in emergencies.
"From humble beginnings, using borrowed boats, vehicles and equipment, the Southern Peninsula Rescue Squad continues to provide a professional, well respected search and rescue service to the local community."
This year also marks the 20th anniversary of the Search and Rescue Op Shop at Blairgowrie.  Over this period the shop has raised $785,821 to support the rescue squad. It has now moved to new premises at Nelson St, Rye.
In recognition of the work carried out by volunteers over that time op shop coordinator Margo Ashton was presented with a photo of the rescue boats to be displayed at the new shop.
First published in the Southern Peninsula News – 5 December 2017