PENINSULA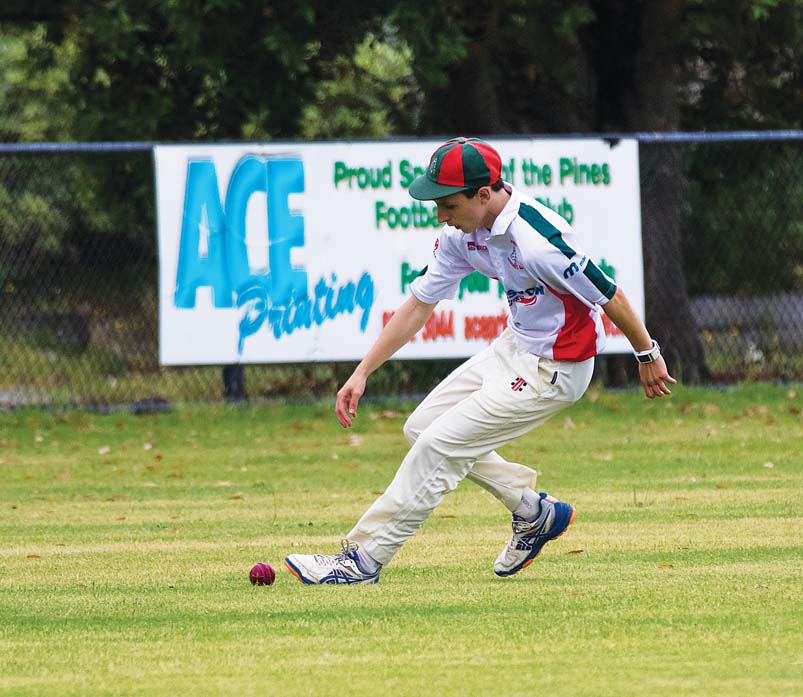 IT was easy to feel sorry for Main Ridge, who required just six runs for victory against Somerville on day two of Peninsula cricket.
All that was needed was one or two overs to try and grab the required runs but they never took to the field.
The Ridge bowled out Somerville last week for 172, then proceeded to hammer the Eagles' attack and finish the opening day at 0/167, five runs short.
It was guaranteed a win if the rain held off. It didn't and the Ridge fell short, Somerville ending up the big winners of the round, escaping with a draw.
Pines had every reason to feel robbed too. Defending 6/259, the Piners had Flinders reeling at 5/42 before the rain washed out the rest of the day's play.
Pines coach Adrian Mack used five bowlers in just 36 overs to try and get the breakthroughs. Pat Jackson claimed 3/9 from 12 overs while Mack and Alex Coad grabbed a wicket each. Neil Barfus saved the Sharks with an unbeaten 19.
Moorooduc was travelling OK against Delacombe Park when play ended.
Chasing 325 for victory, the Ducs were 4/136 when stumps were called.
Ben Williams scored 67 and Madushanka Perera 58 for the Ducs, while Ricky Ramsdale claimed three of the four wickets for the Parkers.