SOCCER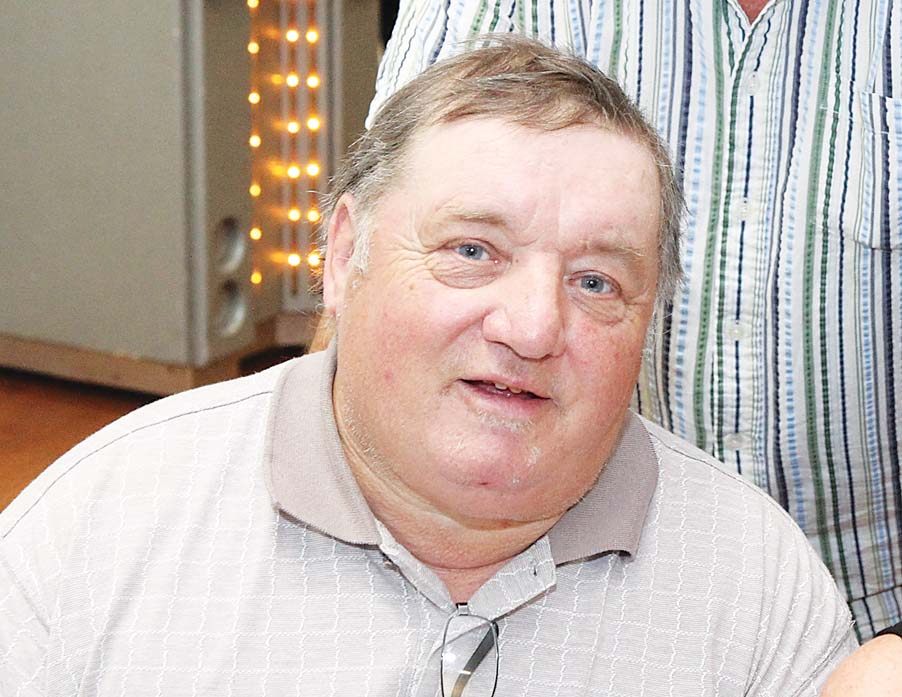 HE is preparing for his 49th straight season at Monterey Reserve and he's one of the most recognisable characters in the local game.
Tommy Mitchell is a living legend.
The 66-year-old is a life member of Frankston Pines and wears his heart on his sleeve. In more ways than one.
If you haven't seen the Edinburgh-born Mitchell at a senior match wearing one of his Heart of Midlothian scarves and bonnet festooned with club badges then you're a newcomer to the local scene.
Mitchell has three brothers – Colin, Bruce and Grant and the family migrated from Scotland in 1968 and was involved with Chadstone soccer club before joining Pines in the long-defunct District Leagues in 1970.
Back then North Altona, Ardeer, Hawksburn and Fitzroy were opponents along with Pascoe Vale and Langwarrin who now enjoy NPL status.
It's been a roller coaster ride for Mitchell.
"The highlights were playing in the (2003 Premier League) Grand Final and Ally Dick and Ricky Diaco winning their Gold Medals, Stuart (Webster) winning Goalkeeper of the Year and Stan (Webster) winning Coach of the Year," The Pines committeeman and ground manager said.
"The four straight relegations were the low points and they still hurt."
He's seen many players come and go never more so than in recent times when the senior squad has been forced to rebuild.
"I don't switch clubs like the players do but I blame the clubs because if a player is renowned for changing clubs just chasing what he can then it's time the clubs stood up to him and said no.
"We've had to regroup these past few years and it's not easy having people putting in a lot of hard work then having to start from scratch again."
Newly promoted Knox City is now in State 2 South-East and will be one of Pines' rivals next season.
Contests between these teams will have the added spice of Knox fielding many former Pines' players and being coached by Danny Verdun, who lifted Pines off the canvas a few seasons back and had a successful four years as senior coach at Monterey Reserve.
"My favourite saying is that the players that came in are better than what we had before and the ones that left don't like me telling them that but if the shoe fits wear it," Mitchell said.
"I'm not worried about Knox. We'll kick their arse.
"If they think they're just going to come down to the Pines and that we're going to roll over then I've got news for them."
He also has news for some local teams.
"I'm hoping that Langy goes well in the NPL. It's a big step status-wise but I think it's important to have an NPL club in our area because it keeps the decent kids in the area instead of going to Bentleigh or Oakleigh.
"I'm expecting Mornington to be up there challenging for the title again but I think Seaford will find it hard to bounce back after being relegated.
"There's a lot of good people there that work hard for the club and it seems to me like the players may be let themselves down last season.
"I think Andy (O'Dell) will go well at Strikers if he gets the right players in and the players actually give the club the right commitment.
"Strikers have to make sure though that they don't spend money they don't have if you know what I mean.
"I think Skye will be up there challenging again especially with the two Billies (Armour and Rae) running the show.
"I think Rosebud Heart's season will be decided by how many players they keep because there's a lot of talk about players moving on and I don't really know enough about Baxter to comment.
"As a junior club Somerville Eagles are terrific but as a senior club I think they're punching above their weight."
But what about Mitchell's beloved Frankston Pines? What does the club's immediate future hold?
"The Mauritians coming into the club have been good for us and Chris (L'Enclume) and Cedric (Permal) are quality players.
"There's talk about getting more kids down so that we can promote ourselves more as a community-based club and that's a good thing.
"I'd like to think that we're not just there to make up the numbers next year and that we can do something. I think we can."
And Mitchell couldn't resist a parting shot at the game's administrators.
"The referees have a thankless job and it's made even harder with all these changes that are brought in by the people running the game.
"It's got to the stage where even the coaches and players wonder what's going on.
"Most of the rules governing the game have been set in concrete and should be left alone."
Langwarrin's NPL preparations are in full swing with the club taking on established NPL outfit Box Hill United at Baxter Park last weekend.
The under-20s were staring down the barrel after 15 minutes when they were 3-0 down and giving up possession far too easily but they staged a remarkable comeback in a free-flowing contest to run out 7-5 winners.
Bentleigh Greens' recruit Keegan Guy and Nat Daher from Mornington both notched hat-tricks with Langy's other goal coming from Ayden Eszes.
"Of the three early goals two were preventable and down to individual errors," said under-20s gaffer Kevin "Squizzy" Taylor.
"Psychologically to come back from three down is hugely important and it shows them that they can compete at this level because it's new to most of them."
Taylor has a 16-man squad but five players were unavailable forcing him to draft in replacements from the under-18s.
Langy won the senior match 1-0 with the decider coming from the penalty spot in the first half and converted stylishly by Mooroolbark striker Sam Klepac.
Richmond triallist Lachie Hogben was prominent at right back. His father David was a teammate of Langy senior coach Gus Macleod during their playing days at Green Gully.
Boris Ovcin and Dylan Kilner were the only current Langwarrin players in the starting line-up as Macleod used the game to assess the many triallists at his disposal.
Warragul United keeper Jake Richardson was in goal in the first half and Altona Magic's Nick Bergmans took over in the second half.
Many coaches play down the importance of results in pre-season games. Not so Macleod, who was enthused by elements of his side's display.
"Results are very important to me. I want to win every game no matter who it is or what it is," he said.
"I thought we were harder to the ball but they were quick up front and you've got to be careful.
"Overall I was very, very pleased that we kept our organisation, especially because these players had never played together.
"We've got Kingston next weekend and I've said to the triallists that they've got three weeks to prove themselves.
"We've got 20 spots in the squad so we'll have a very strong 16 and the other four will be younger players."
Langwarrin will play established NPL club Kingston City on Saturday with the under-20s kicking off at 1pm followed by the seniors at 3pm.
The venue is yet to be decided as council work continues at Lawton Park. The club will make an announcement later this week.
Off the field, Langwarrin has lost a significant source of NPL expertise with the news that Liam Bentley has been appointed Senior Officer of Premier Competitions by Northern NSW Football.
Bentley is a former FFV NPL manager and competitions manager and a current Langy committeeman and senior women's coach.
He had been interviewed at Northern NSW Football's Speers Point headquarters in mid-November and will begin his tenure on 9 January.
Jess Kruiskamp is the new head coach of Langy's senior women's team and Tanya Wallace is her assistant.
Wallace is a former club president and holds a senior coaching licence.