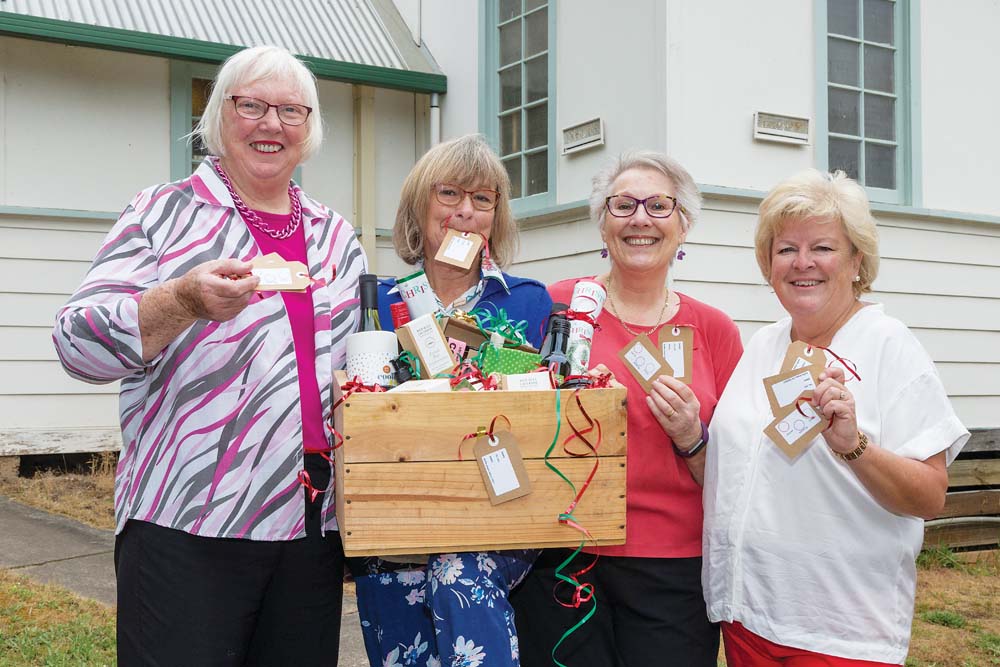 OP SHOPS at Red Hill, Balnarring and Flinders have united for a fun event in the lead-up to Christmas – with a hamper of delicious local produce to go to a lucky winner.
On Friday 15 and Saturday 16 December, the three op shops will open 10am-4pm for their Passport Challenge. Customers will receive a stamped "Passport" from the shop where they first buy an item. They can then have their passport stamped at the two other shops (without buying anything) to be put into the draw for the hamper. The winner will be notified on Monday 18 December.
"This is the first time the three op shops have collaborated with each other and it is hoped that it won't be the last," Red Hill Op Shop president Felicity Jackson said.
"The aim is to raise community awareness about each shop and to create an interesting activity for avid op shoppers."
Flinders Op Shop supports St John's Church; Balnarring supports St Mark's; and Red Hill supports Peninsula Home Hospice and other local organisations.
Opening hours: Balnarring Op Shop, 1 Balnarring Rd, 10am-2pm Tuesday, Wednesday and Friday and 10am-1pm Saturday.
Flinders Op Shop, Cook St, 10am-2pm Monday, Tuesday (during holidays), Thursday and Saturday.
Red Hill Op Shop, 33 Mechanics Rd, 10am-4pm Wednesday, Friday, 10am-1pm (2pm market days) Saturday.