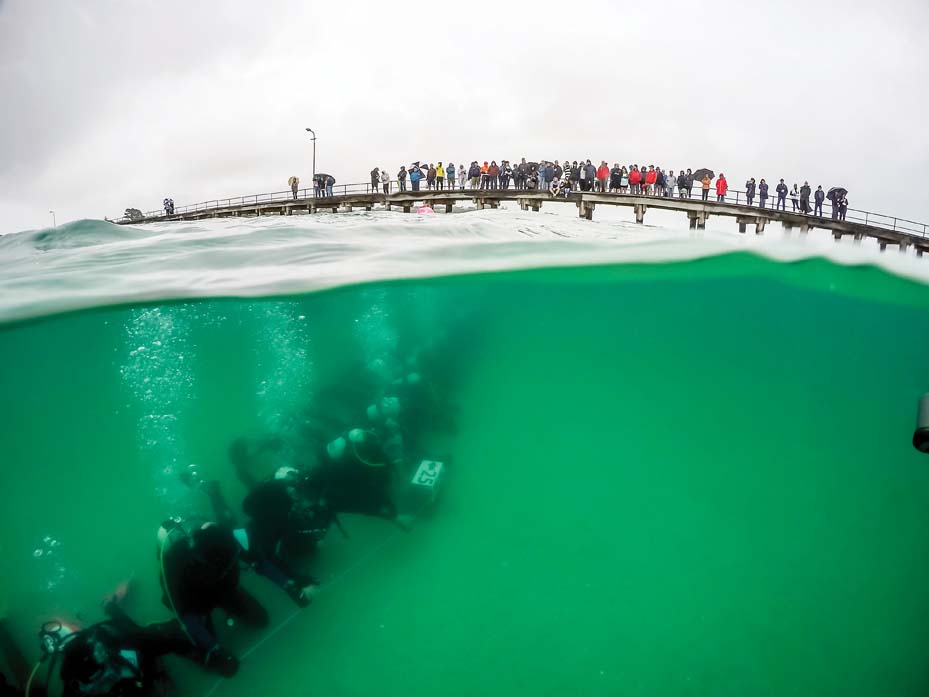 SCUBA divers have taken the plunge near Rye pier to set a record for the longest chain of divers in one session.
Despite overcast conditions and a stiff southerly wind on Saturday 2 December, the 360 divers formed an underwater human chain for 15 minutes to win a place in the Guinness Book of World Records.
They were also keen to promote scuba diving among marine life and wrecks at the southern end of Port Phillip.
"It was a great day," dive boat operator Luke English said.
"We only had to be underwater for one minute, but we stayed down longer to get photographs to prove our attempt."
He said organisers were comfortable in sneaking past the previous record of 308 divers and happy to allow other venues a realistic chance of breaking the Rye record in future attempts.
"Now we hear of record attempts being planned in Sydney and Adelaide and even Japan – it's going viral."
Divers toasted their success over drinks at the Rye hotel afterwards.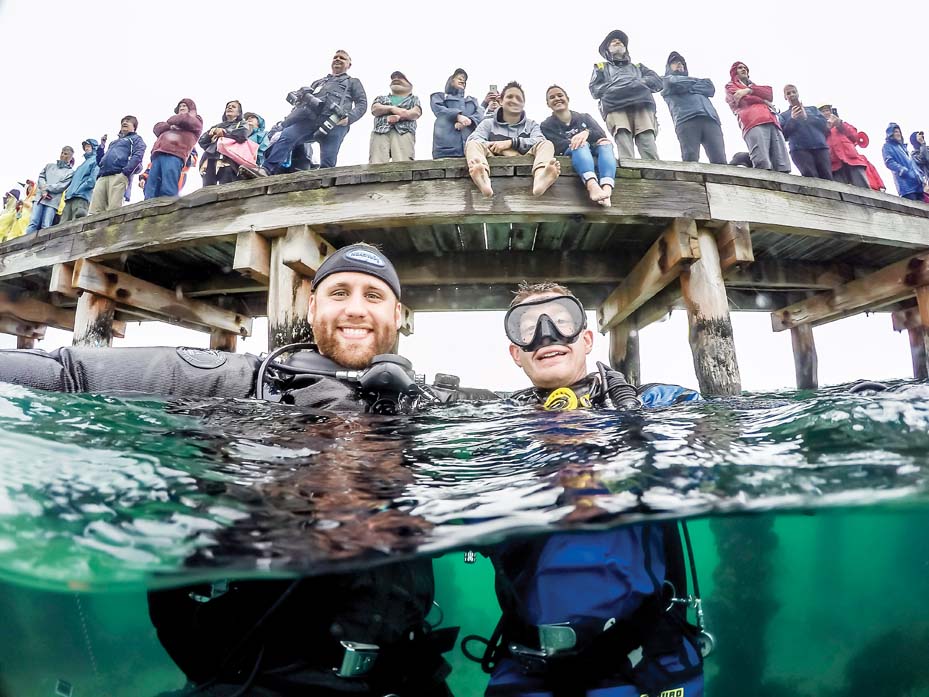 First published in the Southern Peninsula News – 12 December 2017