PENINSULA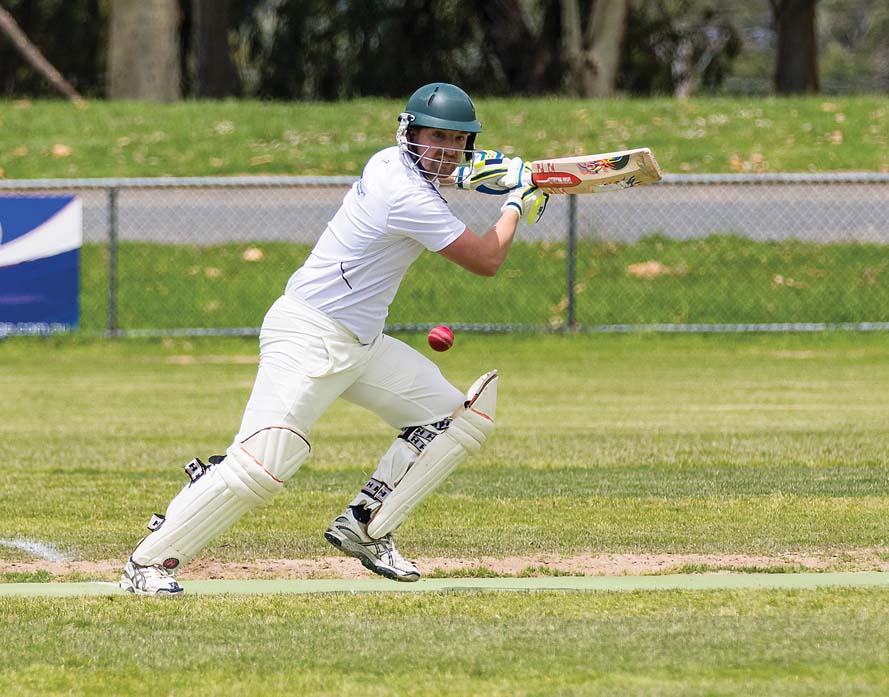 MAIN Ridge skipper Nick Jewell has come to the rescue to give his side a realistic chance of beating Red Hill in MPCA Peninsula cricket.
With his side in some early trouble, Jewell made 96 to help his side to a total of 214.
James Abbott was also solid for the Ridge in the lower order with 45 and Sam Lyons batted well for his 27.
The Hillmen were on top early, skipper Simon Dart claiming 2/28, Glenn Collett 2/41 and Brent Martin was the star witth 4/55 off 21 overs, including the wicket of Jewell, four short of triple figures.
Long Island and Flinders are locked in an intriguing battle after 12 wickets fell on the first day of their match at BA Cairns Reserve.
The Islanders batted first and made just 117 in 62.4 overs. Michael Burke top scored with 39 while Andrew Tweddle made 15.
Shark's Dwayne Field was again the pick of the bowlers for his team with 3/15 from 6.4 overs, while Will Tuck claimed 2/28 and skipper Neil Barfuss 2/15 from 12 overs.
With 17 overs left in the day, Flinders just needed to get through unscathed – it didn't.
Opener Mason Mail was out for four and night watchman Matt Burns for a duck.
Flinders will resume at 2/20 with Long Islands' Jake Middleton the wicket taker with 2/6 from three overs.
Pines and Moorooduc should go down to the wire after Pines batted first and made 189.
Rhys Chalkley opened with 59 for the Piners while Pat Jackson made a solid 30 in the middle order to help his side push towards 200. Alex Coad's unbeaten 19 at 11 and 36 run partnership with Grant Humphrey (11) could be the difference between winning and losing.
Moorooduc faced the final eight overs of the day and lost one wicket, the important skipper Shamith Kannangara.
Delacombe Park has left Somerville with some work to do in their match after scoring 230.
Joel Malcolm was the best of he Parkers' bats with 62, while Nick Christides and Rob Fisher each scored 30.