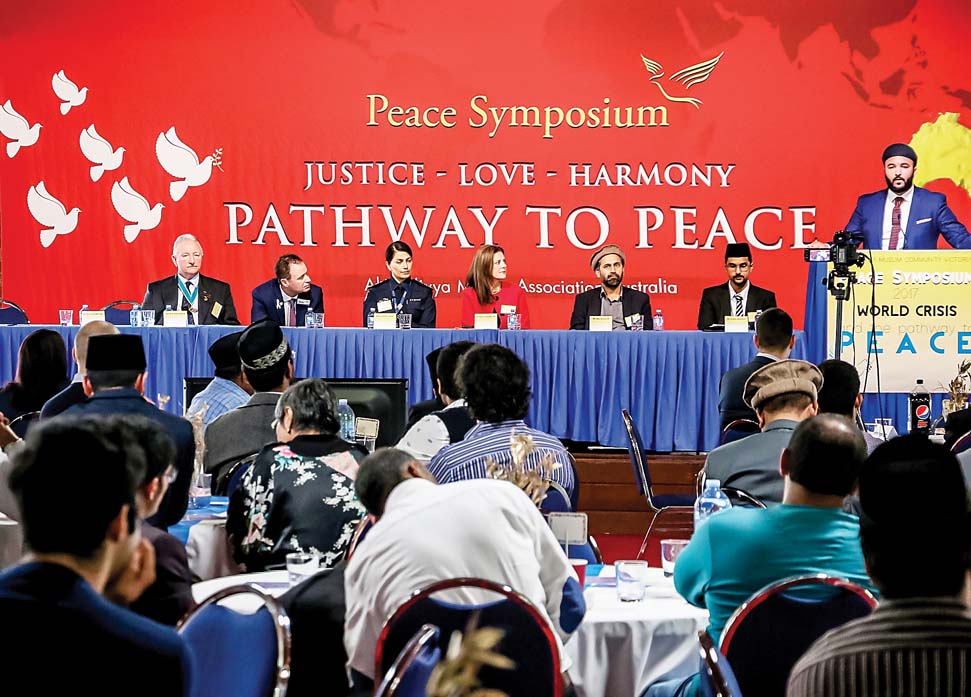 A RELIGIOUS leader of a Muslim community based in Langwarrin has accused other leaders of having "failed their people".
"Muslim scholars have failed their followers, hijacking a religion which literally means peace and leading masses astray for personal interests, pursuit of power and domination," Imam Wadood Janud told a peace symposium at the Baitul Salam Mosque, Langwarrin.
Imam Janud, leader of the Ahmadiyya Muslim Community Victoria and Tasmania, made his accusations while delivering the keynote address at the 'World Crisis and the Pathway to Peace' symposium which focused on the rise of extremism and nationalism.
The Sunday 3 December symposium was the second held at the Baitul Salam Mosque. Among the 300 people at the event were 100 non-Ahmadi guests, including MPs, mayors and councillors from several municipalities, police and faith leaders.
A documentary about the peace initiatives of the leader of the international Ahmadiyya community, Mirza Masroor Ahmad was also screened.
Imam Wadood Janud spoke about the foundations of the "pathway to peace" based on the true teachings of Islam in the Quran (Koran) and the life of the prophet, Muhammad.
"According to Islam, the principle of justice is the key to establishing peace," Imam Janud said.
He blamed the foreign policies and vested interests of "certain countries" for the rise of terrorist organisations such as ISIS and Boko Haram.
"The key role in the international arms trade in encouraging and sustaining such organisations is against the very foundations of justice."
He said Mirza Masroor Ahmad in March had told an international peace symposium in Britain that peace could be attained by curbing and restricting the international arms trade.
"When it comes to equality, Islam declares that all human beings are born as equal and have equal rights and freedoms. The holy prophet of enjoined the Muslims to always maintain a socially equal society."
Imam Janud said the media lacked justice and fairness when covering acts of terrorism in Australia and internationally.
"How many of us know that every year almost 5000 Muslims gather in Sydney to condemn such extremist ideology and to present the true teachings of Islam? How many of us know that such peace symposia are organised in every major city of Australia?
"The Quran teaches that taking someone's life is akin to slaying all of humanity and saving a single life is as though you have saved the whole of humanity.
"As the world spirals out of control and heads down a path of no return, such divine acts of justice are required, even if it is against our enemies."
Imam Janud said that for the past 128 years the Ahmadiyya community "has been striving to establish peace on earth".