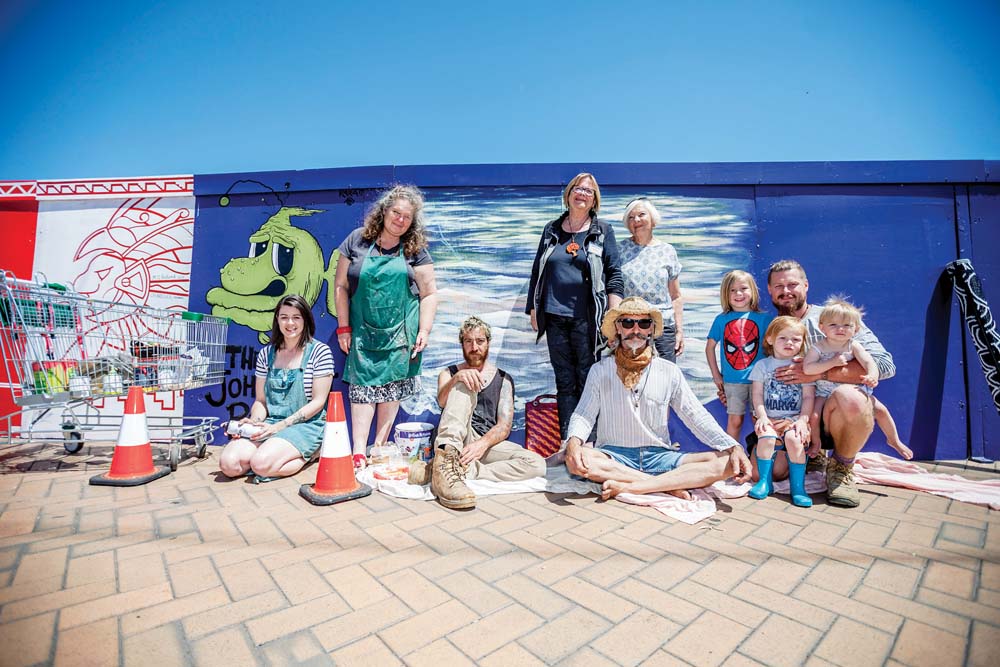 A GROUP of artists from the southern peninsula has made their colourful mark on the royal blue hoarding surrounding a development block at 2217-23 Point Nepean Rd, Rye.
Their handiwork has come about after Jennifer Ellen, manager/owner of the neighbouring Flock of Seagulls indoor market and cafe became alarmed that graffitists would take to the "blank canvas" and make the wall an eyesore while the apartments were being built – and at a time when Rye is putting on its "best face" for summer visitors.
The main theme of the work will be the artists' interpretation of Rye as a coastal town occupying a fragile and beautiful land-and-marine environment.
Mornington Peninsula Shire Council agreed to come to the party, providing help with permits, insurance and $500. The building contractor gave their permission for the hoarding to become a work of art and a Rye hardware store donated the paint.
"It has long been known that the most effective strategy for stopping graffiti vandalism is to have the blank surfaces covered with art," Rye Community Group Alliance chair Mechelle Cheers said. "There appears to be a code amongst graffiti vandals that they won't tag over the art of others."
First published in the Southern Peninsula News – 19 December 2017