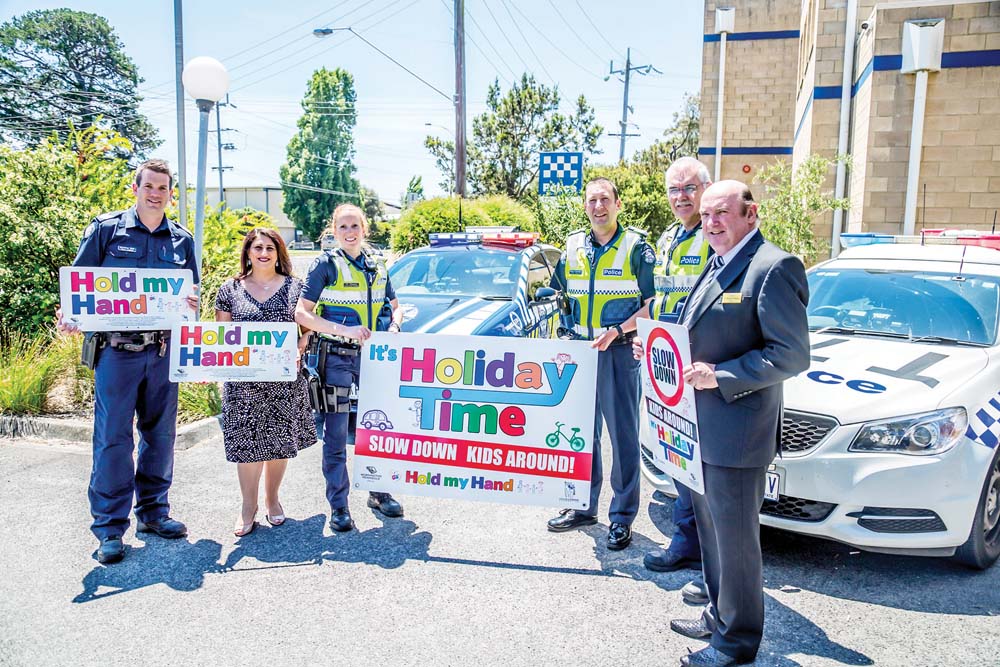 THE Holiday Time road safety campaign is about to turn heads in high-pedestrian-activity areas.
The program run by Mornington Peninsula Shire in conjunction with Little Blue Dinosaur Foundation and Victoria Police uses signs, education and publicity to improve road safety for children, pedestrians and cyclists.
It featured in the Rosebud and Rye road safety campaigns last summer, with coloured banners and signs at key tourist spots and main roads appealing to drivers and pedestrians to monitor their behaviour.
"Slow Down, Kids Around" and "Hold my Hand" signs along Point Nepean Rd, Dromana, Rosebud and Rye, will preach the road safety message.
Twenty-nine councils across four states are participating in the campaign.
"With the peninsula being a tourist destination over summer, we are determined to push these messages to ensure every child remains safe while walking or riding about our townships," the mayor Cr Bryan Payne said.
"We strongly encourage both locals and tourists to drive safely during the summer period."
The shire is giving away free wristbands and bumper stickers at the Rosebud foreshore camping office during the campaign.