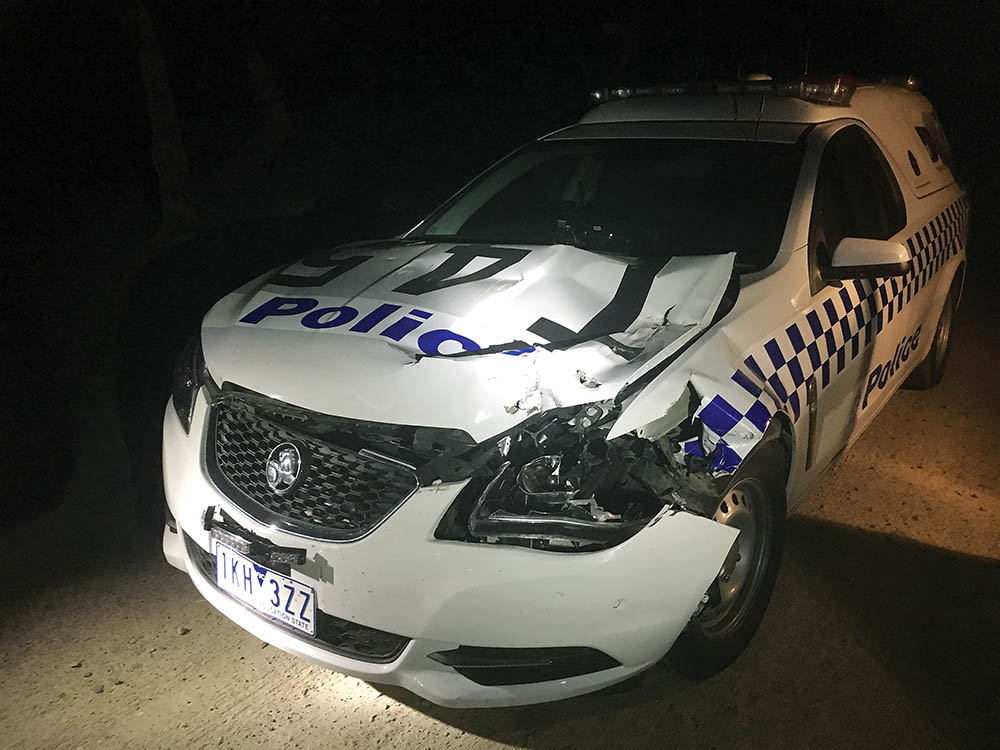 A MAN will face Frankston Magistrates' Court tomorrow (Wednesday) over an incident in which the Hastings police divisional van was "totalled" after allegedly being rammed by a tow truck at Bittern, 12.30am, Wednesday 13 December.
The 31-year-old Frankston North man has been charged with reckless conduct endangering persons and theft of the tow truck.
The van's crew had chased the allegedly stolen Isuzu tray truck after an earlier incident in which a Crip Point resident, 46, was allegedly struck in the face with a torch after complaining about the noise being made by several vehicles parked outside his house.
The resident told police that when he complained the tow truck had been reversed up his driveway and smashed into his car, causing extensive damage.
When the police van arrived the other vehicles quickly sped off, while the tow truck – with no rear number plate – headed along Stony Point Rd and then Buckley St with the police in pursuit using their lights and siren.
As police pulled up behind the truck they allege it quickly reversed into them before speeding off. The van was too damaged to follow.
Police believe the tow truck was stolen from a Seaford property in November.
First published in the Western Port News – 19 December 2017