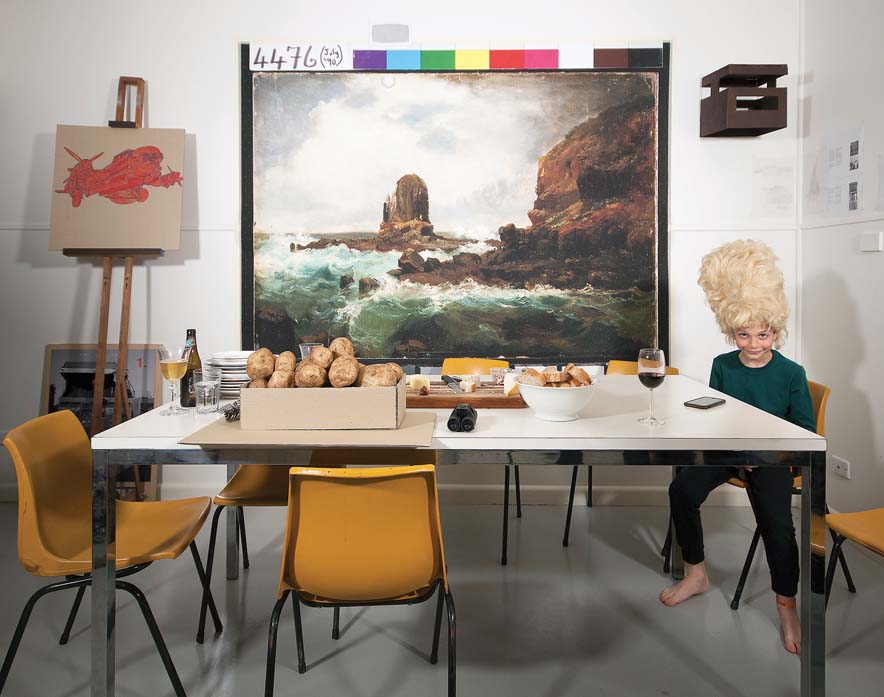 FOR over 200 years, the Mornington Peninsula has been a muse and haven for artists.  Attracting a stellar roll call of some of the most recognisable names in Australian art, the wild and rugged coast has inspired works from artists such as Eugene von Guérard, Nicholas Chevalier, Louis Buvelot, Violet Teague, John Perceval and Albert Tucker.   
This ambitious exhibition brings together masterpieces from these iconic artists as the basis of an extended conversation, considering our relationship to the coast, to the Australian landscape and our environment.  Newly commissioned works from GW Bot, Megan Cope, Raafat Ishak, Euan Macleod and Kerrie Poliness tackle contemporary questions of our connection to landscape. These commissions, the result of a recently established artists in residence program at Police Point in Portsea, consider the beauty and magnitude of the coastline through painting, printmaking, sculpture, photography and video.
Visitors are invited to add a sea creature to the rock pool in the interactive activity area.
Also on display over summer is Glass: Art Design Architecture, a JamFactory touring exhibition showcasing 23 outstanding projects by contemporary Australian artists, designers and architects.
Visitors can enjoy free guided tours on Saturdays and Sundays at 3pm, curator talks are run on 16 and 27 January, there are also school holiday workshops, artist talks and excursions and a one-day artist camp at Police Point for creatives, guided by artist David Hugh Thomas.
Visit the MPRG website to find out more about the exhibitions and special events and to listen to podcasts and artist videos mprg.mornpen.vic.gov.au