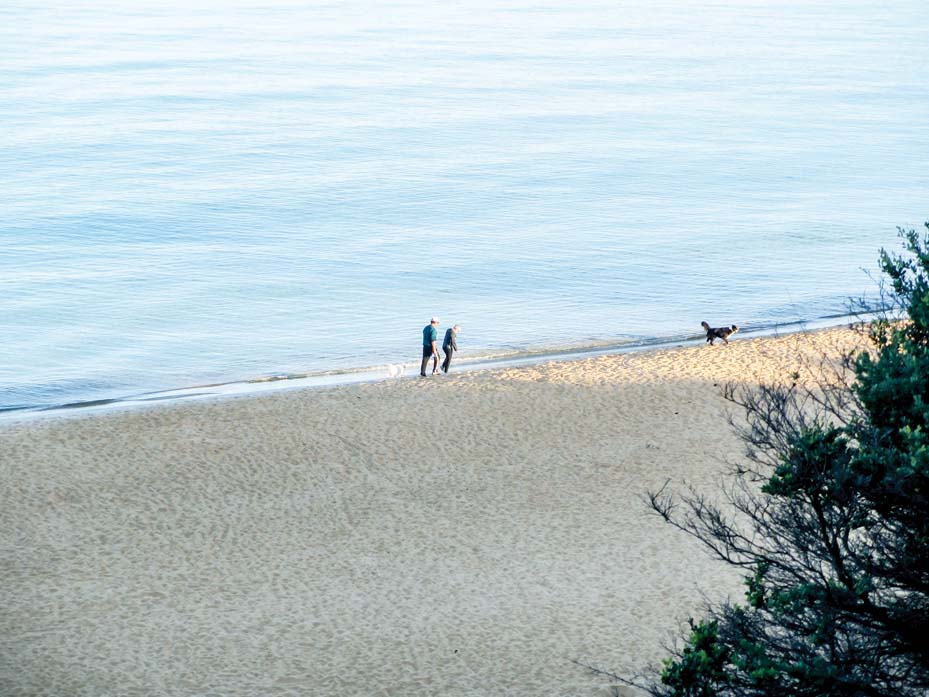 WHILE local laws officers are warning dog owners about regulations for walking their pets on beaches throughout the Mornington Peninsula, a survey is underway to gauge opinions about dogs at McCrae.
The current controls vary at McCrae beach depending on the location and the time of year.
The shire has been asked to increase the length of the leash-free area to the west of the Margaret St car park, improving access to the leash-free area for people accessing the foreshore from the Beverly St crossing on Point Nepean Rd, McCrae.
It has also received requests to consider removing controls outside of the daylight savings period to make McCrae beach leash-free, the same as at other leash-free beaches. No changes are proposed for the daylight savings period.
Survey outcomes will be reported to council during February and March.
The "community consultation" ends Friday 9 February.
The survey can be completed online at mornpen.vic.gov.au/haveyoursay or at council offices in Rosebud, Mornington and Hastings.
Hard copy surveys and other written feedback can be sent to Mornington Peninsula Shire, PO Box 1000, Rosebud Vic 3939.
For more information email dogsonmccraebeach@mornpen.vic.gov.au or phone on 5950 1000.
First published in the Southern Peninsula News – 9 January 2018