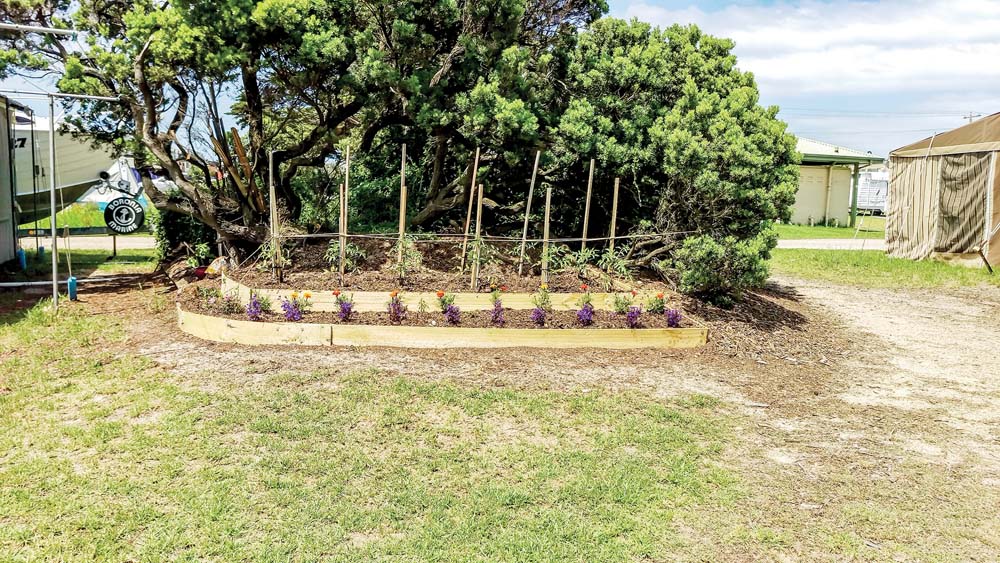 THIS long-stay camper went all out to feel at home on the Rye foreshore by establishing his own garden. The camper is among a small number who, perhaps unthinkingly, dig up the foreshore, introduce weeds, and prune indigenous vegetation so they have a better view of the water. Others throw exotic pot plants into the bush when they leave.
Mornington Peninsula Shire's buildings and facilities manager Davey Smith said foreshore camping was renowned a family-friendly experience where campers create a homey environment.
"While management doesn't allow any planting into the ground, some campers do choose to decorate their sites with pot plants and take them home at the end of the season," he said.
"Illegal pruning and damage to vegetation is taken very seriously by the shire and, over the past few seasons, campers have been evicted and breaches passed onto the Local Laws team.
"Waste at the end of the season is an on-going issue that continues to be managed in a proactive manner. We encourage all campers, visitors and residents to enjoy the peninsula and ensure rubbish is disposed of appropriately.
First published in the Southern Peninsula News – 16 January 2018