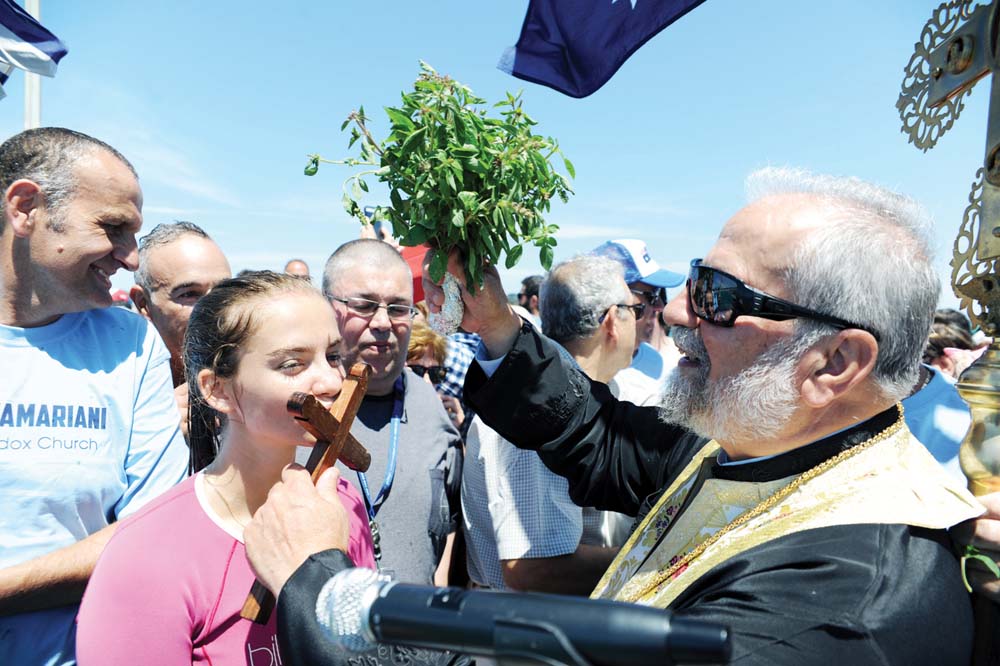 THE way is open for girls to take part in the Blessing of the Waters in future after a girl pipped the boys for the Rye prize for the first time at this year's Rye event.
Emily Paxevanos, 16, of Whittlesea, was the only female in the usually male-dominated event when Red Hill Greek Orthodox priest Eleftherios Tatsis threw the wooden cross into the water, Saturday 6 January.
Legend says good fortune will favour the winner of the annual event attracting thousands of competitors to the pier in anticipation.
Frankie Ferraro, of Lysterfield, won the race for the crucifix at Frankston pier on the same day. He was among more than 1000 hopefuls eagerly waiting as Bishop of Miletoupolis Jakob Jakovos hurled the icon into the water to start the annual challenge.
Emily received a $600 gold cross and chain and $200 cash from Father Tatsis for her efforts.
Emily had earlier asked Bishop Tatsis for his permission to break with tradition and enter the race against the boys. Her father, Rob, was right behind her in her quest which received a favourable response.
"He said, 'Why not, it's the Blessing of the Sea'," Mr Paxevanos said.
Father Tatsis was thrilled to confirm that Emily was the first female to retrieve the cross in his 51 years as a priest – and possibly the first in Australia. "Our congratulations to dear Emily," he said. "Her achievement in retrieving the cross also helps dispel the oft-levelled charge the Orthodox Church is misogynistic in character."
Father Tatsis said she was "very polite and respectful".
"She kissed the cross and gave it to the boys," he said.
"We live in a wonderful society and must treat everyone equally and that is why we welcome girls to enter."
First published in the Southern Peninsula News – 16 January 2018