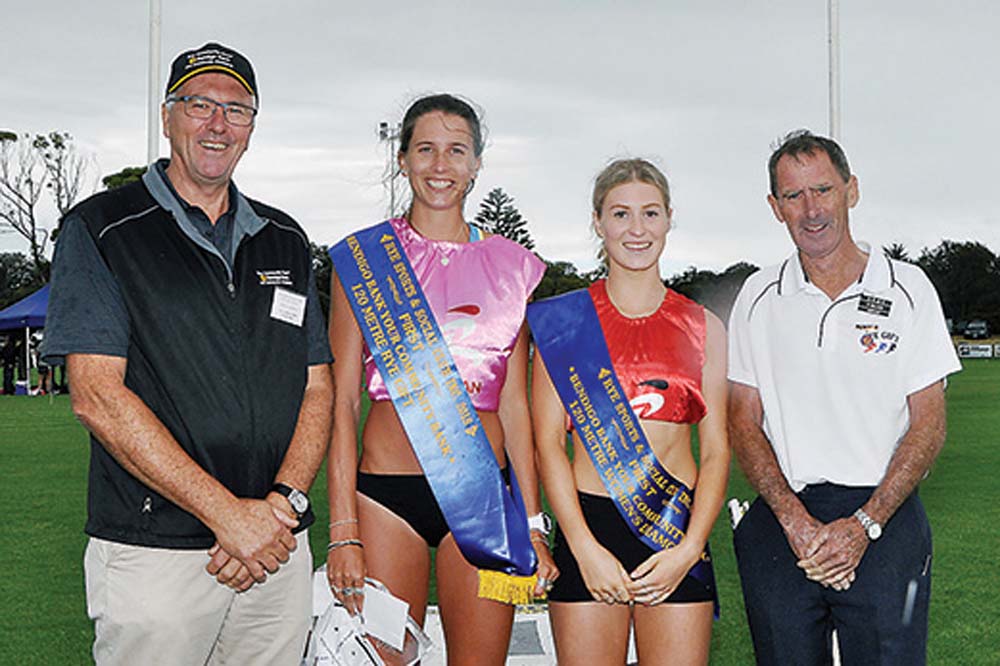 By Barry Irving
History was made at the Rye Gift run on Saturday.
In a male dominated event Maddie Coates became the first ever female athlete to win the prestigious race.
Maddie won the 120 metre open event  in 12.279 off a handicap of 15.00 metres.
The Ladies Diamond120 metre event was won by Holly Dobbyn in 14.190 off a handicap of 3.75 metres.
In another first Rye Football Club won both the junior and the senior footballers events.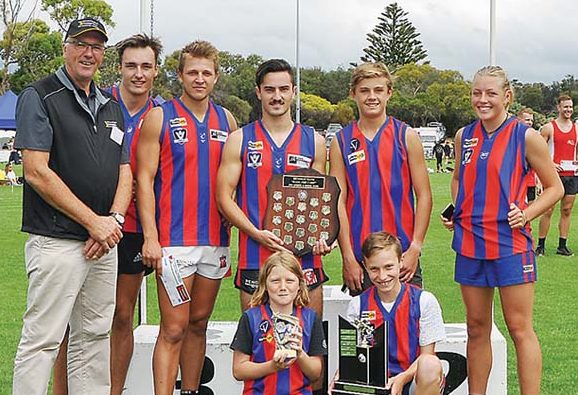 Despite the inclement weather the gift was well supported by leading VAL athletes and supporters and spectators.
This annual event is conducted by the Rye Sports and Social Club representing the seven sporting bodies in Rye.