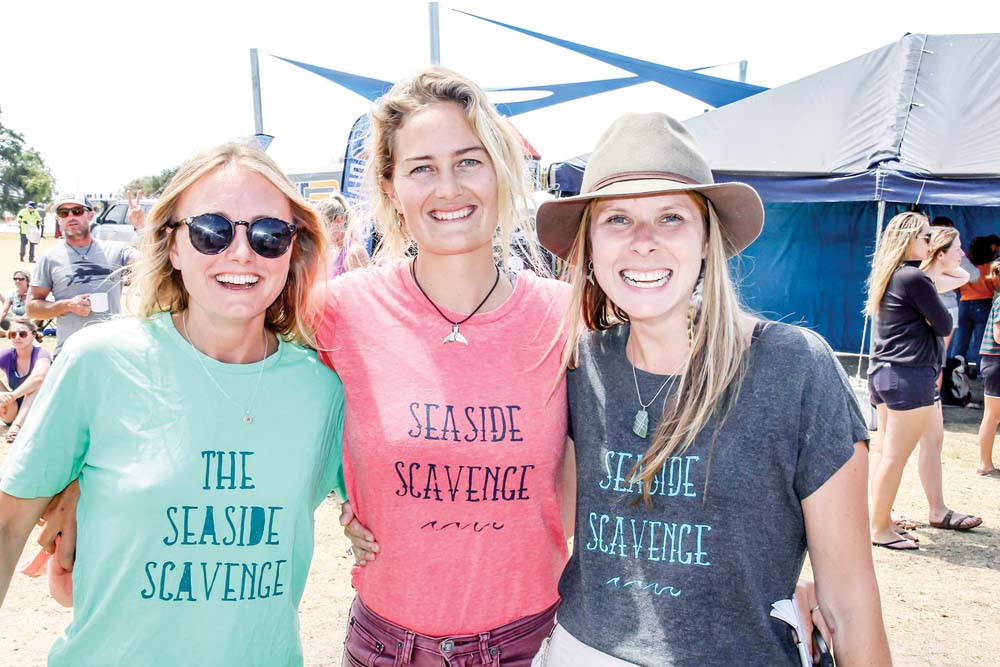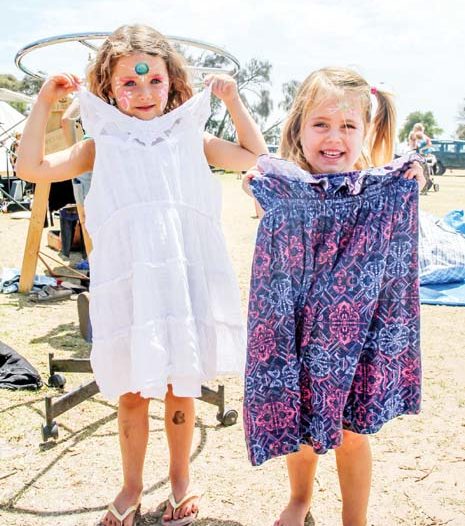 MORE than 270 eager beach cleaners got into the spirit of things at the third annual Seaside Scavenge Festival at Rye, Sunday 7 January.
They collected 770 kilograms of litter in three hours – including 10,000 cigarette butts.
Rye Scavenge chapter leader Sacha Guggenheimer said after three years of collecting data the butts "appear to be Rye's signature littered item".
"High litter categories are single-use items, such as straws, coffee cups and lids, plastic bags, plastic food wrapping, plastic ice-cream spoons and bottle tops," she said.
In the water, more than 80 metres of fishing line was gathered near Rye pier, as well as many alcohol bottles and cans. Unusual items collected included gazebos, shade tent, chairs, umbrellas and boogie boards.
At the clean-up event, litter was used as a type of currency to buy items such as second-hand clothing and books donated by the wider community. It could also be traded for food, coffee and beer through Peninsula Paella, Tag For Life and Jetty Road Brewery. Prizes awarded at the event included tickets from Polperro Dolphin Swims, vouchers from Dive2U, Peninsula Hot Springs passes and a voucher from Max's Restaurant, Red Hill Estate.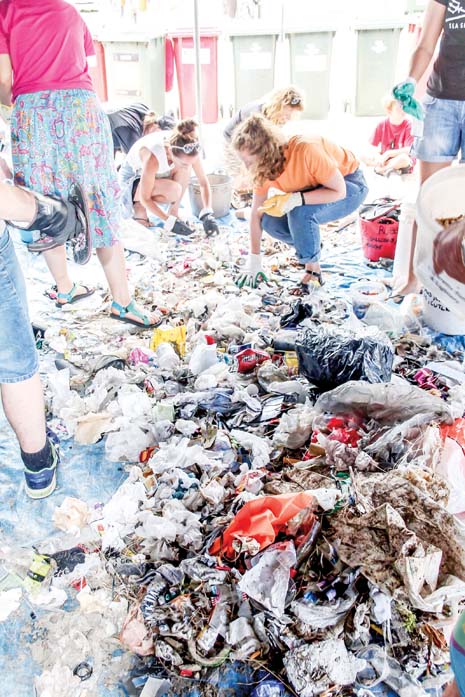 Workshops promoted plastic-free lifestyle alternatives and marine debris pollution awareness.
Ms Guggenheimer said 84 per cent of those attending the event had not attended a clean-up previously. Mornington Peninsula mayor Cr Bryan Payne spoke, and Lionel Lauch welcomed participants to country.
Sea Shepherd, Dolphin Research Institute, Boomerang Bags, Marine Mammal Foundation and Tag for Life held stalls on the day. Live music was organised by Ryan Luckhurst.
Representatives of other community groups spoke about their work and how to get involved.
The Seaside Scavenge committee presented litter data to Mornington Peninsula Shire councillors on Tuesday 9 January. "Our results show that this is not just a problem but an environmental disaster," Ms Guggenheimer said. "The Scavenge's 270 participants collected 770kg of litter at Rye, so surely there are many more tonnes along the Mornington Peninsula coastline.
"If the council cannot physically clean it up, we must change our tactics, such as not handing out single-use plastics.
"If we stand together as a community and support each other to find reusable alternatives of servicing consumers, then we can tackle this problem from the root of the cause.
"Our vision is to unite our community and businesses to work together and stop these plastic tides polluting or precious beaches."
The Seaside Scavenge community email is hello@seasidescavenge.org
First published in the Southern Peninsula News – 16 January 2018