CRICKET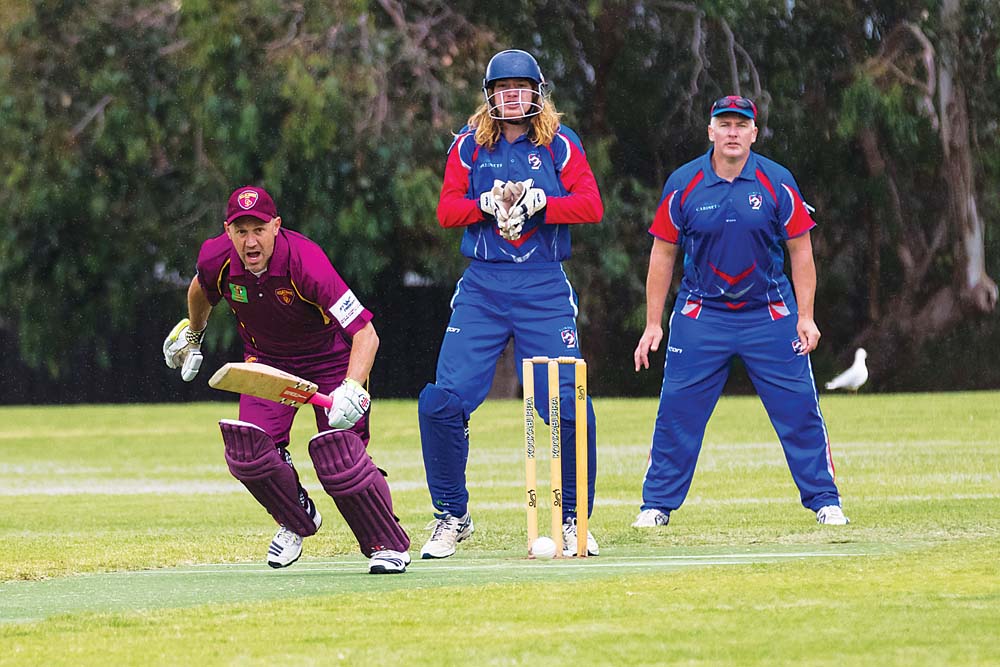 MORNINGTON Peninsula Cricket Association round eight matches were rightfully called off last weekend due to 40 degree-plus temperatures.
However, in complete contrast, most of the round nine matches on Saturday (13 January) were called off due to torrential rain.
Despite rain-effected round across Provincial, Peninsula and Sub-District divisions, there were some little gems that emerged from the damp.
Flinders beat Delacombe Park in District and Frankston YCW and Boneo drew in Sub-District.
Dromana went agonisingly close to knocking over Carrum Downs. The game was called off when the Hoppers were 2-93, chasing just 116 for victory.
The feel-good story of the round happened at Ballam Park when Long Island took on Main Ridge.
Main Ridge debuted Jason Banks, a 49-year-old, along with his 15-year-old son Charlie, who was also in for his first senior game.
Jason's eldest son Jack is a regular in the Main Ridge First XI and has become a bright young quick in the competition.
Obviously, the game was rain-effected, however, Main Ridge won the toss and elected to bat.
The Ridge fell badly to 5/18 off six overs with openers Travis Barker (6) and Michael Holmes (4) falling cheaply and then Nick Jewell being dismissed for a duck and Gareth Wyatt for five. When Ed Aaron was sent packing for a blob, that brought the oldest and youngest players on the park out together.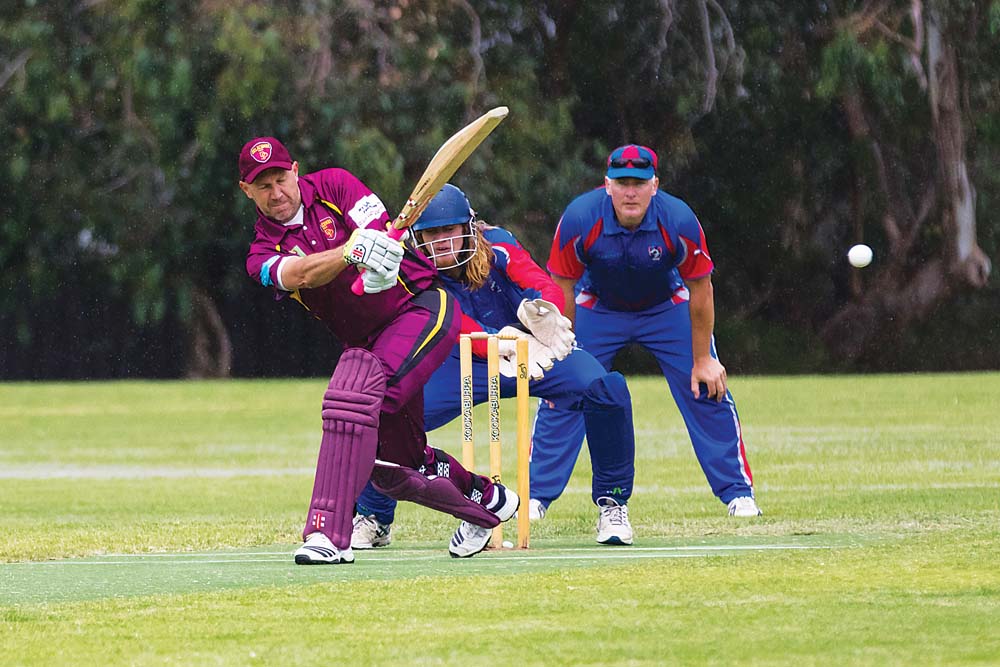 Jason and Charlie, the two debutants, found themselves out in the middle together, trying to save their team from complete embarrassment.
They achieved their objective.
Charlie contributed nine and Jason 53 in a partnership of 74, taking the score from 18 to 92 before Charlie was run-out. Jason followed without another run being added.
Andrew Tweddle was superb for the Islanders with 5/34 from eight overs.
In the Flinders v Delacombe Park match, Flinders successfully chased-down the 111 required for victory, getting there five wickets down in 17.5 overs.
Delacombe was bowled out for 110 in 32.1 overs, Dwayne Field claiming 3/21 and Will Tuck 3/33.
Charlie Burgess cracked 56 for the Sharks in the chase.
In the drawn game, Frankston YCW batted first and finished 40 overs at 9/135. Luke Hutchison top scored with 35 while Joe Gott helped himself to 25, including three boundaries.
In reply and playing against the rain, Boneo was bowled out in 21 overs for 135.
Needing five runs with one wicket remaining, Boneo couldn't get there, Glenn Peterson stumped off the bowling of Andrew Kitson. 'Kitto' finished with 4/35 and Jeremy Daniel 3/39 for the Stonecats.