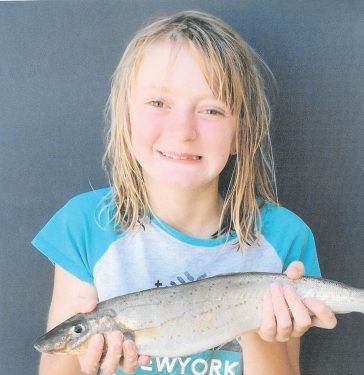 ANGLERS taking part in this year's Western Port Whiting Challenge will have more on their mind than just fish.
They will also be able to enter a raffle to raise money for Tahlia Birch who was recently diagnosed with an aggressive brain tumour. She has since been operated on and will undergo five weeks of radiation treatment when she is well enough. This will be followed a few weeks later by chemotherapy.
The 10-year-old, who has previously won the junior girls' section of the whiting competition, is recuperating in the Royal Children's Hospital.
Tahlia's mother Sharon has been sleeping beside her while her father, Andrew, has been travelling back and forth looking after her brothers Kyle and Lucas.
This has put immense strain on the family as Andrew has been unable to work as his first priority is to ensure his family is taken care of.
Organisers hope money raised through the whiting challenge raffle will save Andrew and Sharon worrying about day-to-day expenses, especially rent and petrol. Andrew will then be able to relax a little, take time off work and look after his family.
Major prizes to be won at the whiting challenge on Saturday and Sunday 3 and 4 March include an aluminium boat, trailer and outboard motor. Entry fees cover both days, breakfast each day, barbecue at the presentation and entry into the draw.
Entries received before 21 February are seniors $50 and juniors $25. Online entries after 21 February are $65 and $35 respectively and are excluded from any early entry draw. Online entries close 5pm, Thursday 1 March.
A community raffle to support Tahlia and her family includes a two-foodies' prize packs, pamper prize, barbecue prize, spotters/anglers prize and kids prize.
Hopefully, Tahlia and her parents can make it to the presentations to draw the winning tickets.
Online entries www.wpac.com.au