PROVINCIAL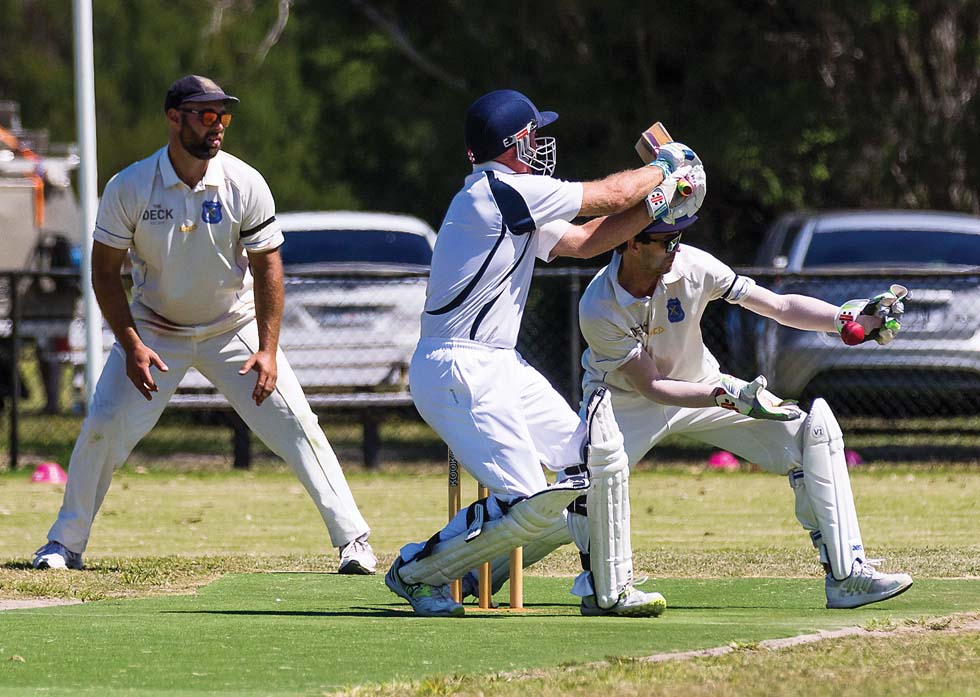 THEY say that a week can be along time in sport. 
Just one match ago in MPCA Provincial Cricket, Baxter appeared to be a long shot of making this year's final series.
Fast forward a match and Baxter is now the only team outside of the top bracket to be any chance of breaking in. 
That comes on the back of a demolition job on Pearcedale who would have been confident of getting the 191 runs needed for victory. 
Baxter's bowling attack shared in the glory boasting five wicket takers in Pearcedale's innings of 129.
Ben Brittain was the pick of Baxter's bowlers with 2/14 while Dale Irving took 2/19 and Chamara Sattambi helped himself to 2/27.
Pearcedale skipper Kaine Smith was the standout with the bat with an unbeaten 50, while Shayne Gillings was next best for 27.
Langwarrin made light work of Sorrento on Saturday.
Starting the day chasing 262 for victory, Sorrento was cheaply rolled for just 100.
Given Jed Falck made 54 off his own bat, it would be hard to disagree with the fact that the Sorras were pathetic.
Leigh Paterson started the rot for the Kangas and finished with 4/16 off ten overs.
However it was Matt Prosser who again stood out from the rest snaring 4/9 off just 4.2 overs. This goes with his 54 runs opening the batting last weekend.  How Prosser was overlooked for the country week team is still an eyebrow raiser as supported by social media following the squad announcement last week.
The game between Peninsula Old Boys and Mt Eliza was set to be a thriller on Saturday when POB resumed at 3/50, chasing 152 for victory.
However the game was nothing but a fizzer with Lyle House tearing through the Old Boys batting line up, bowling 24.3 overs for a return of 5/38. Chris McDonough was also back for the Mounties picking up 3/32 off 18 overs.
Tom La Brooy was the highest run getter for POB with 39.
As predicted Mornington made light work of Crib Point bowling out the Magpies for 143.
Defending 208 Mornington was always in the box seat to win the match.
Matt Foon was again the start for the doggies taking 4/29 off 17 overs, while Michael Heib helped himself to 3/40.