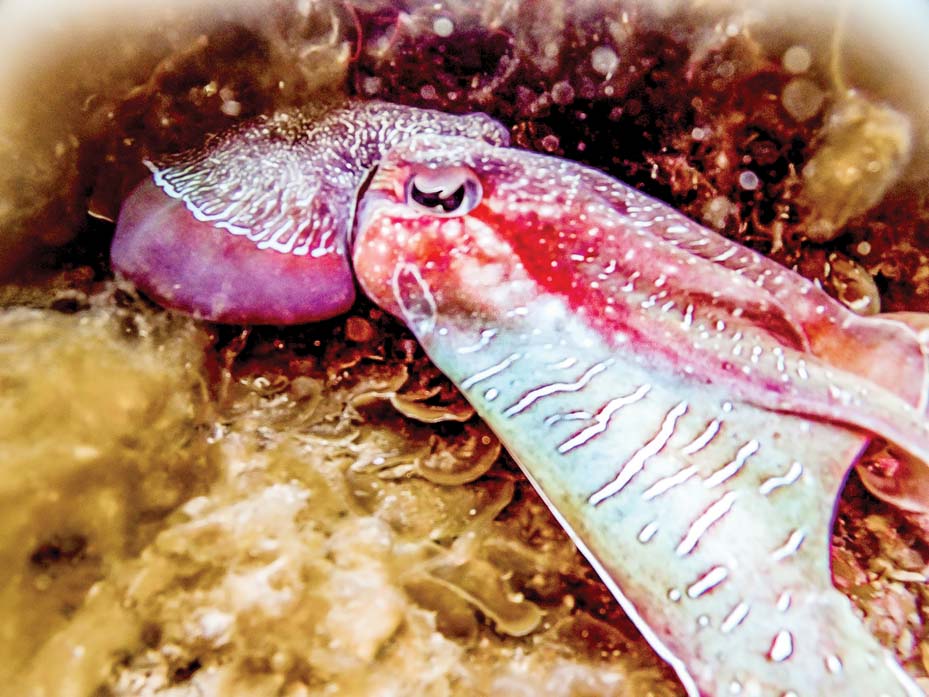 THE world's first underwater White Night will be held at Blairgowrie Yacht Squadron, 7-9pm, Saturday 17 February.
All are welcome to the diver-friendly event which aims to highlight the "colours of the bay" and share the beauty of the bay's marine life. The light display will be visible from the beach and pier as well as on TV screens live feeding the view from underwater with a marine scientist on site pointing out sea life and answering questions.
"It will be the first underwater White Night and help raise awareness and show appreciation for a world that not everyone gets to see or even knows exists," Reef Design Lab's David Lennon said. "Divers that are familiar with the marina will see it in a totally new 'light'."
Blairgowrie pier is regarded as one of Melbourne's premier dive sites with many giant smooth back rays, octopus, cuttlefish, seahorses and the highest concentration and diversity of nudibranchs – sea slugs – in Port Phillip Bay.
The submerged wall hosts sponge and ascidian gardens and was the site of a large scale sea sponge conservation effort called Operation Sponge.
"The event will showcase 'The Colours of The Bay' and allow people to enjoy them first hand and see how awesome our marine life is here and, hopefully, change a few attitudes and behaviours," said AJ Morton, of Dive2U.
Certified divers and snorkellers can access deeper water by wading in from the beach or diving off the pontoon.
An underwater photo competition of the night will offer prizes donated by local businesses.
Details: David Lennon, 0400 520 471 or email david@sustainableoceans.com.au or Aj Morton, 0409 411 299 or email Dive@dive2U.com
First published in the Southern Peninsula News – 6 February 2018