DISTRICT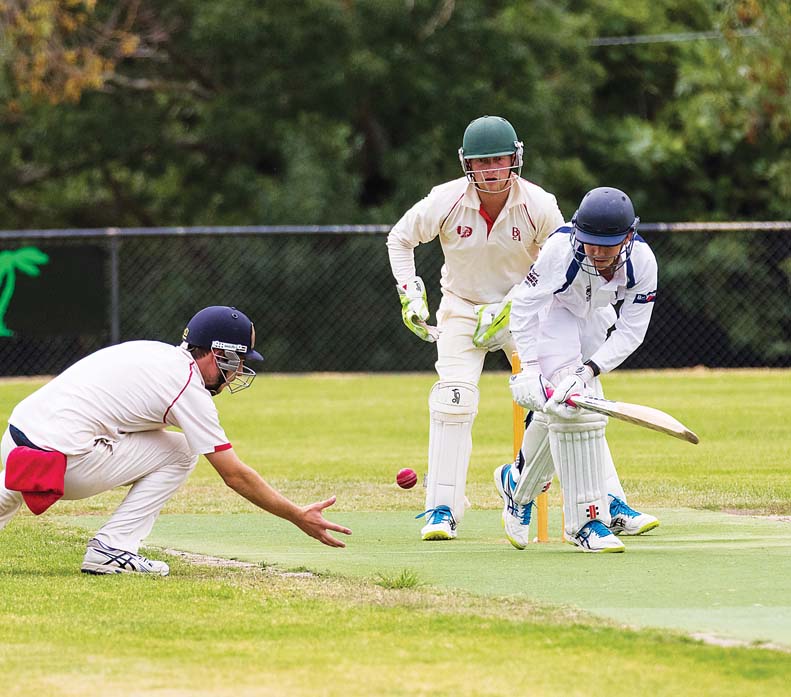 HASTINGS and Seaford Tigers are in embattled in an enthralling MPCA District clash after an amazing 23 wickets fell on the opening day.
The Blues batted first after winning the toss but were run through by a locomotive as they were rolled for 90 in just 37.5 overs.
Mitch Floyd was run out on twenty-seven while Nathan Hunt opened with 20.
Jack Brooking was the best of the Tigers bowlers with 5/25.
No doubt fancying their chances the Tigers attacked hard early before losing 3/6 and eventually being bowled out for 68 off 21.4 overs.
Leading by 22, Hastings faced the final 20 overs of the day and will resume this weekend at 3/35, an overall lead of 57.
Baden Powell is in the perfect position to inflict more misery on Rosebud in their clash at Overport.
Baden Powell sent Rosebud into bat and it paid-off despite a 58-run opening stand between Danny Heylbut and Pete Doughty.
After being 0/58 Rosebud finished all out for 109.
Baden Powell's skipper Craig Entwistle was sensational with the ball, picking up a staggering 9/25 from 18.5 overs.
The Braves faced the final twenty-five overs of the day losing just one wicket along the way and will resume this weekend at 1/62.
The match between Seaford and Mt Martha saw 17 wickets fall on the opening day.
Seaford batted first and were bowled out for 126 before ripping through The Red's batting line-up and seeing them slump to 7/29.
In the final game, Rye will need to be at their best with the bat in an effort to match Heatherhill's 9/222.
Brett Maxwell and Jake Theobold were outstanding for the Hills in the lower order, scoring 66 and 46 respectively.
Heatherhill declared its innings and had the final three overs of the day at the Demons. 
Rye will resume this week at 0/7.