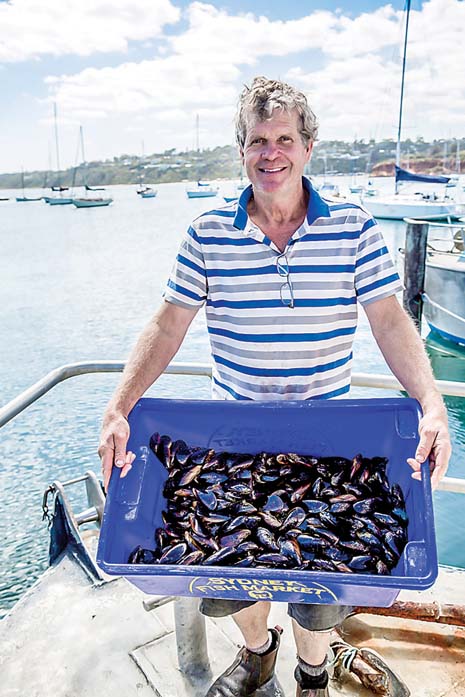 THEY may be out of sight and hard to access, but the produce from hundreds of hectares devoted to undersea farming off the Mornington Peninsula have retail outlets in very public places: car parks.
Paying Mornington Peninsula Shire $3780 this year, the car park seafood retailers are based at Flinders, Safety Beach and Hastings.
The retailers are seen as operating with Seagate permits, compared by the shire's property operations team leader Greg Collins to the longer running farm gate system.
"The purpose of the Seagate trading sites is to provide local aquaculture producers with an opportunity to sell their produce from locations close to the aquaculture sites," Mr Collins said in a report to the shire's Tuesday 30 January meeting.
"The concept is similar to the sale of farm gate produce which can be purchased directly from the growers and makers."
The first Seagate permit was issued to Peninsula Fresh Seafoods in 2013 to sell mussels harvested from the aquaculture fisheries reserve at Dromana.
The outlet is regularly parked in the unsealed car park at Safety Beach opposite Tonkin St.
The same company sells fish from a shed on the pier at Hastings.
Flinders Conchilia sells mussels harvested from the Flinders aquaculture fisheries reserve in the car park near the pier.
The Seagate permit holders have to comply with the shire's Control and Management of Itinerant Traders Policy, which includes $20 million public liability insurance, Food Act 1984 registration and waste removal.
The annual permits run for the same period as the itinerant trading mobile food van permits from November to October.
In his report to councillors Mr Collins said seven aquaculture fisheries reserves covering 469 hectares in Port Phillip and Western Port made them one of the largest mussel production areas in Australia
The Seagate traders hold Crown land leases and licenses with the Victorian Fisheries Authority (VFA) for the use of the reserves and are required to be licensed with PrimeSafe in order to operate as seafood businesses.
The peninsula's three reserves are off Mt Martha, Dromana and Flinders.
The three-year $3780 permits for the Seagate trading sites at Safety Beach, Hastings and Flinders will be increased by five per cent a year.
For details about the peninsula's aquaculture and farming region visit mpproduce.com.au
First published in the Southern Peninsula News – 13 February 2018