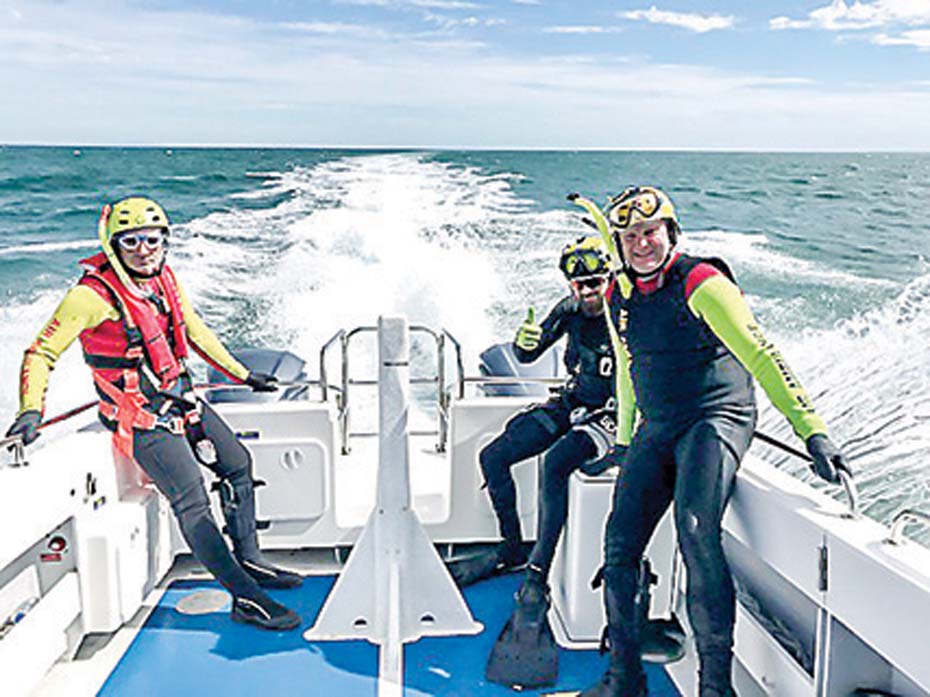 THE futile search for a swimmer missing off Portsea back beach on Sunday last week was an emotionally and physically draining exercise for Volunteer Marine Rescue crews from Mornington and Hastings.
They were unable to find missing Narre Warren engineering student Khalil Nabizadah, 23, whose body was washed up at Portsea on Wednesday afternoon. Police are preparing a report for the coroner.
Two other men were rescued: a 22-year-old Cranbourne West man was taken to the Royal Melbourne Hospital and said to be in a stable condition, while a 23-year-old Cranbourne man did not require medical treatment.
The rescue attempt was part of a challenging 72 hours for VMR crews in which they responded to 10 call-outs, cruised more than 200 nautical miles (360 kilometres), using 1500 litres of fuel costing around $2000.
Former VMR president Tim Warner said of the Sunday 6pm alert: "Swimmers missing off London Bridge is one call we do not like to receive".
Responding to the emergency, the Mornington vessel Darbyshire III battled "pretty bad conditions [going] out through The Rip", he said.
"Our Hastings boat Alwyn Tamo came around from Western Port in heavy seas to join in the search, along with the Westpac helicopter.
"[The other] swimmers made it to shore but, sadly, the other was not located.
After a few hours searching, conditions deteriorated, and both vessels headed for home."
Alwyn Tamo skipper Neil Cooper said: "Coming around West Head [Flinders], we encountered huge waves that made it a very uncomfortable trip. The same for Mornington's vessel coming back through The Rip with a strong ebbing tide."
In other jobs, the VMR crews assisted a boat with a blown motor at Seal Rocks, and a boat with air-contamination in the fuel tank. They towed a vessel off the mud at Corinella at 9 o'clock one night and, as soon as it was clear, received a call to assist a steel yacht with a blown motor five nautical miles off Woolamai. They reached Cowes at 4am next day.
Other broken-down vessels were towed from: Carrum to Altona, Mt Martha to Sorrento, and Mud Island to Martha Cove.
And still the work continued: On Monday 8 February the Darbyshire III spent nine-and-a-half hours assisting the Air Ambulance re-accredit its winch operators – and all of that in 72 hours.
VMR is always looking for new members or support. Details: vmrmornington.com.au for details.
First published in the Southern Peninsula News – 13 February 2018