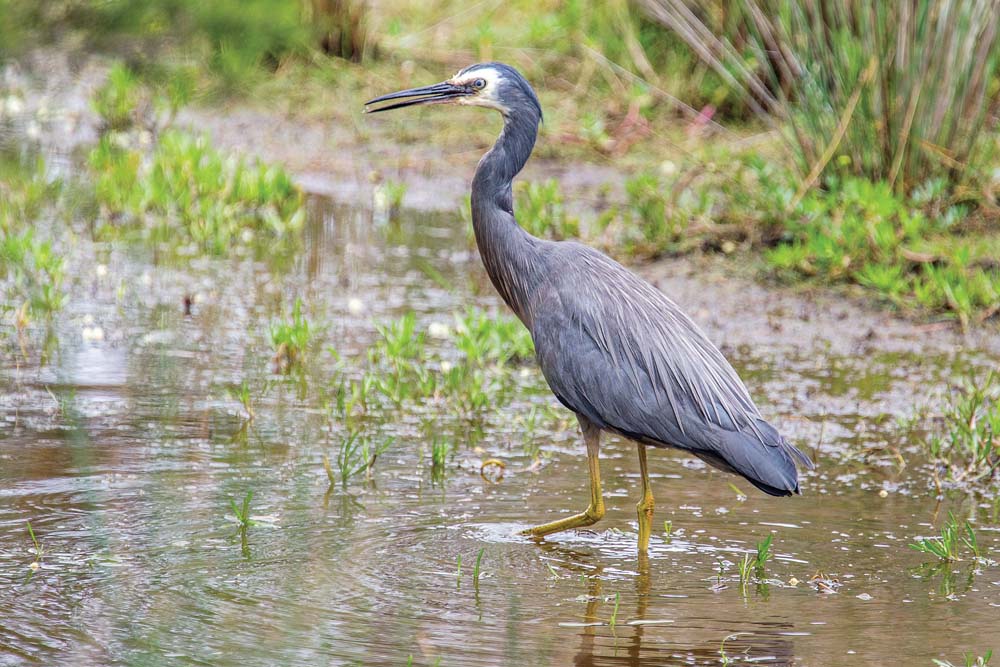 UNMADE roads are being blamed for the increasing sediment in the Balcombe Creek estuary at Mt Martha.
The environment group BERG Mt Martha says "analysts" recorded 14 tonnes of sediment flowing into the estuary during three storms between 28 September and 23 October 2016.
It believes a similar amount of gravel and dirt was washed into the creek from surrounding roads by heavy rains at the beginning of December last year.
BERG Mt Martha says the sediment threatens the survival of the estuary's native birds, fish and other wildlife.
The environmental group is campaigning to raise awareness of the problem to save the estuary for future generations of residents and tourists who visit and enjoy the beauty spot.
"We must do all we can to save the estuary," BERG Mt Martha president Graham Hubbard said.
"Unless we stop the sediment, this beautiful stretch of water won't be available for our grandchildren or the community to enjoy.
"Until we received these reports, we didn't know how fast it was silting up. The reports also help to explain why the number of aquatic birds is reducing quickly.
"Black swans, that used to nest here, seem to have gone and other species are following."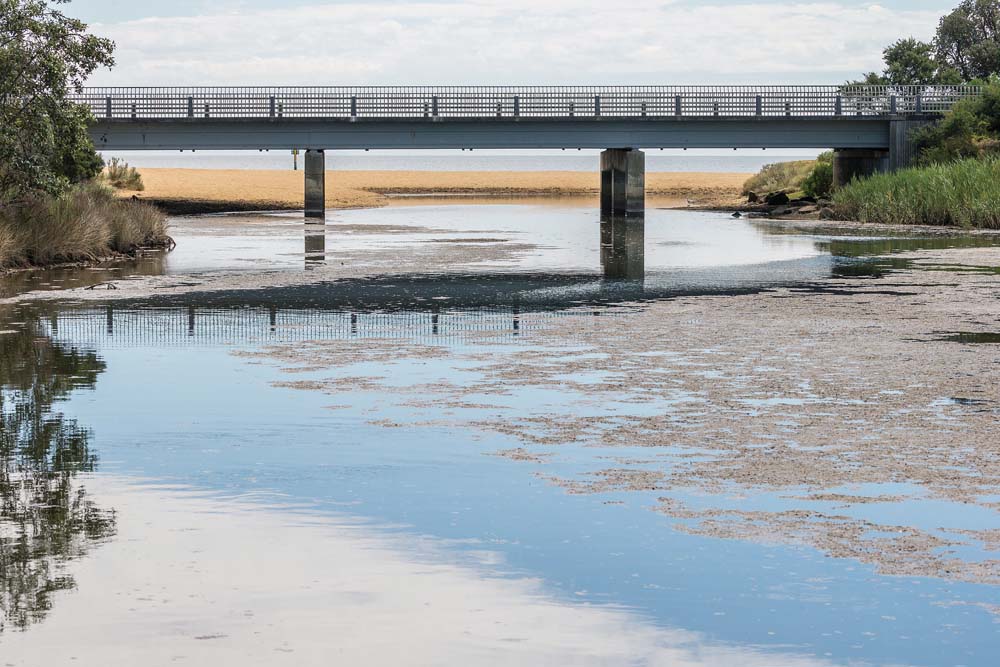 Mr Hubbard said Balcombe Creek, with its estuary, is the biggest waterway entering the eastern side of Port Phillip.
The 450-member BERG Mt Martha was formed 21 years ago to help restore and preserve the bushland and reserves.
Mr Hubbard said Mornington Peninsula Shire commissioned two reports into the sediment problem – one by Alluvium and the other by the Centre for Aquifer Pollution Identification and Management (CAPIM).
Core samples taken by Alluvium revealed that 7000 to 5000 years ago Balcombe Creek was an open estuary with its basin several metres deep.
European settlement disturbed the catchment with clearing for agriculture and urbanisation, leading to sediment entering the estuary.
"In the past 80 years, sediment has smothered seagrass beds and built islands now exposed at low water levels," Mr Hubbard said.
He said analysis of 15 drains entering the creek and estuary showed that the Hopetoun Creek drain was "by far the largest source of sediment, followed by the Henley St and Augusta St drains".
"The CAPIM report revealed runoff after storms carried most sediment into the creek, not regular rainfall," Mr Hubbard said.
He said BERG MM and the shire would work together to reduce the runoff in the three main areas identified.
"We need to attract enthusiastic new members [to BERG MM], local people who enjoy the beauty of the estuary and its surrounding bushland," Mr Hubbard said.
"We want to be able to hand over the estuary to our grandchildren in a pristine state."
Barry Morris with Keith Platt