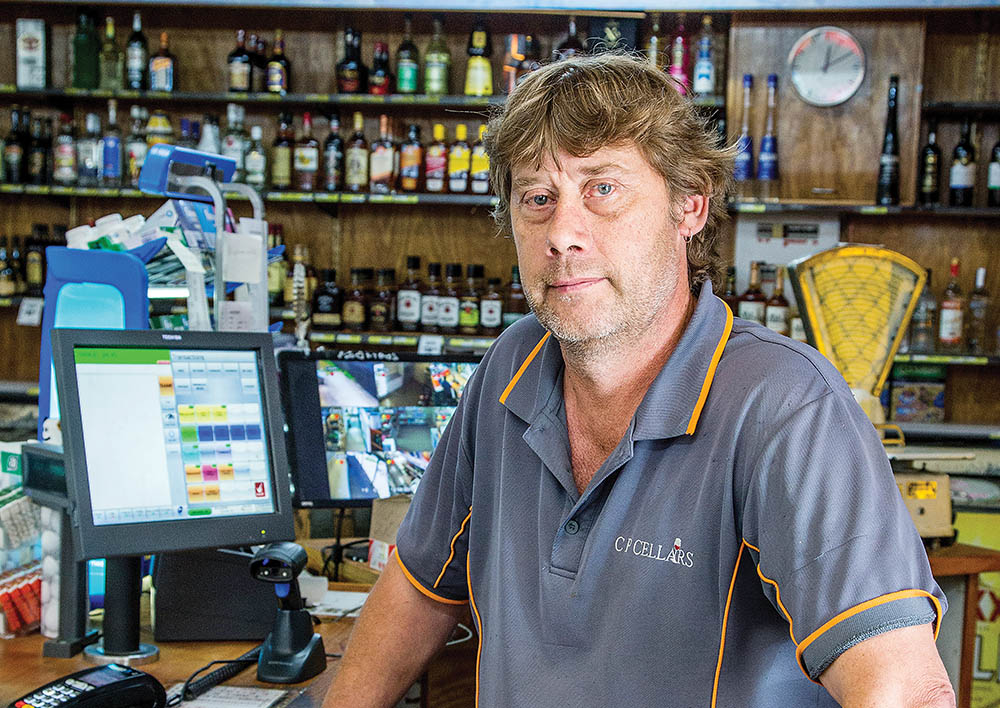 A CRIB Point business has gone without its phone, internet and fax for the past three weeks because of a telecommunications fault that Telstra can't seem to fix.
Crib Point Cellars proprietor Danny Bemelen said the loss of telecommunications meant that since 24 January he has been unable to properly cater to his customers, estimating his losses at "thousands of dollars".
Mr Bemelen said his bank had provided an EFTPOS machine with a sim card allowing him to trade over the 4G network.
He said he had pleaded with Telstra to fix the problem to no avail. "They have been absolutely useless," he said.
"They even tried to blame us saying it was an internal problem; that we were trying to change service providers; that we had never been connected to the NBN, that the paperwork had not been finished," he said. "They even asked whether my neighbours had been affected."
Mr Bemelen, who has run the store on Stony Point Road for the past four years, said he was constantly getting passed to new case managers who repeatedly went through all the details. At one stage he was put through to a business centre in Brisbane.
One case manager told him he would not be available to help because his child was sick.
"They are a big national company," Mr Bemelen said. "You would think they could handle an internal issue like that."
Mr Bemelen said Telstra had connected his landline to his mobile but, as there is no reception in the store, he has to go outside to speak to customers. When Telstra does call he has to rush outside to talk and can't access his paperwork because it is inside.
The loss of phone-based services has forced him to defer launching an after-hours delivery service.
"You would think they could just send someone down who could fix the problem," Mr Bemelen said. "Instead, we are being brought to our knees."
Telstra was contacted for comment but no response was received by deadline.