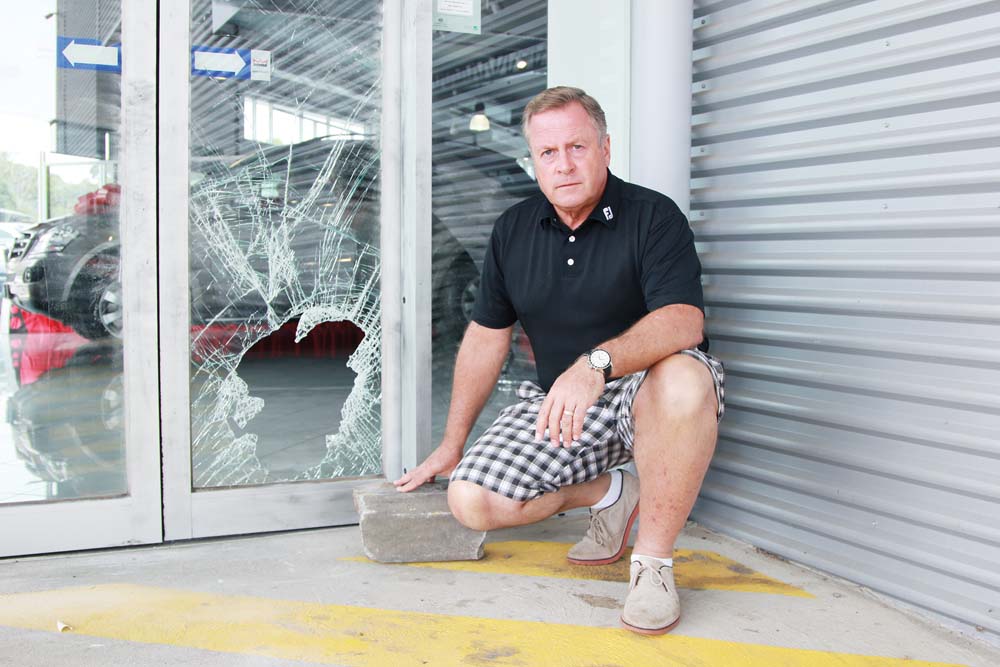 TWO men used a concrete block to smash their way into the Mercedes-Benz car dealership at Mornington, 5.45am, Thursday 15 February.
The men, wearing dark-coloured hoodies and carrying backpacks, were captured on CCTV throwing the block through a window at the Mornington-Tyabb Road premises and forcing open a door.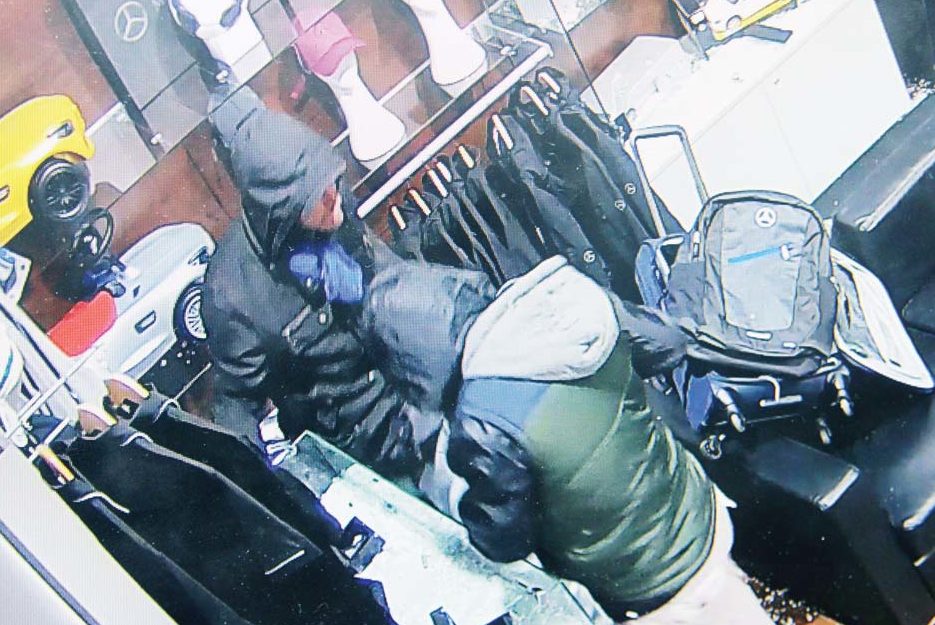 Dealer Chris Thoday said the men then ransacked the showroom, smashing open glass cabinets with hammers and stealing $5000 worth of Mercedes watches, t-shirts, aftershave, perfume, caps, keyrings and laptops.
"There's glass everywhere," Mr Thoday said. "The boulder is still on the floor."
Mr Thoday said the men looked familiar. "We had an incident a couple of weeks ago when a man stole a laptop and it may be him."