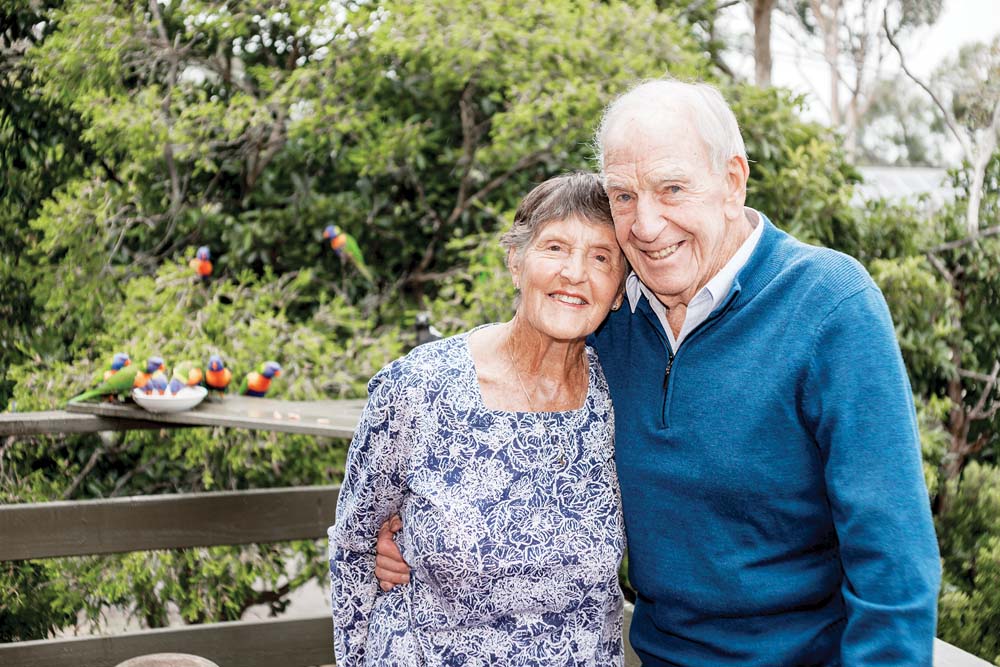 ROSEBUD'S Barbara and Bruce Worme celebrated their 60th wedding anniversary last week.
The couple has lived in Ceres Street since Mr Worme, 83, retired in 1989, moving into the family's holiday house.
"We had another holiday house in Seabrook Avenue, Rosebud, since the 1960s when it was the only house in the street," daughter Trudy Worme said.
"Back then Rosebud was a rural area so mum and dad have seen the area change a lot over the years.
"They are both active members of the community, with mum, 81, still running the social tennis at Rosebud Tennis Club in Hove Road after 24 years and still playing in the Wednesday ladies competition.
"Mum jointly organises the cancer tournament every December to raise money for Sister Carmel and her volunteer drivers, as well as playing competitive golf every Tuesday at Rosebud Country Club.
"She has been an active member of SPIFFA [Southern Peninsula Indigenous Flora and Fauna Association] for 20-odd years and spends several hours every day in her one-acre garden. It has featured several times in the Open Garden scheme, with host Jane Edmanson visiting the garden on more than one occasion."
Mr Worme is a polio survivor, having contracted the disease at 19 while doing national service. He has post-polio syndrome which limits his mobility, meaning he can no longer play golf. He has been treasurer of the Mornington Post-Polio Support Group for many years and a member of the Lions Club of Mordialloc-Mentone for more than 40 years, having spent most of those years as treasurer.                                                  
First published in the Southern Peninsula News – 20 February 2018