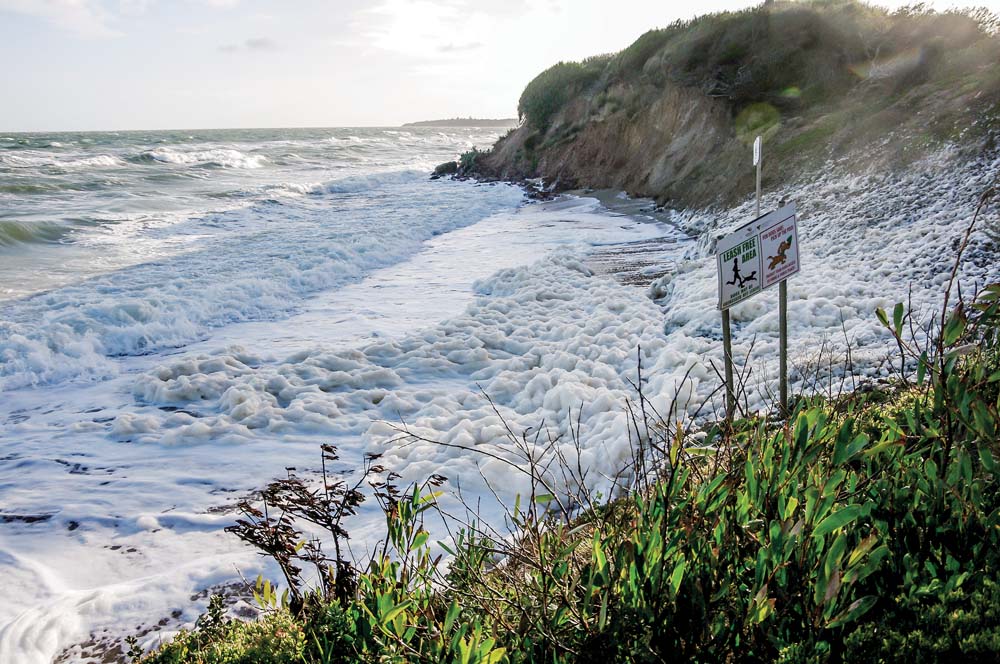 MORNINGTON Peninsula Shire rangers have their sights well and truly set on stopping dogs and their owners using a small beach at Mt Martha.
The strip of sand less than 100 paces long has been visited by rangers 43 times since October.
The shire's environment protection manager John Rankine says the rangers patrolling the beach at Mt Martha North have been responding to 13 complaints "mostly relating to dogs in prohibited areas".
"Complaints relate to people having dogs in a prohibited area or dogs off lead when they should be on lead," he said.
Mr Rankine says the beach "was never a designated leash free beach", although photographs taken in 2012 and 2013 clearly show a sign stating "Leash-free area".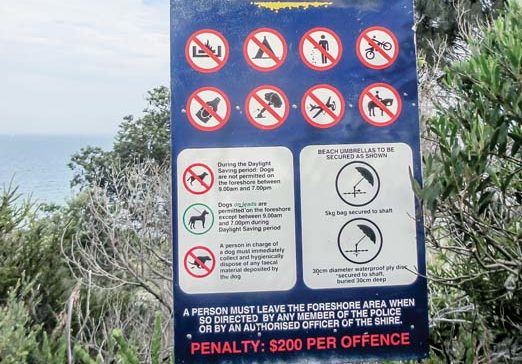 The sign and nearby access steps – between Augusta and Helena streets – were both swept away in the storms that damaged beach boxes.
The small beach is squeezed between a section of beach that is officially closed because of erosion, although people are regularly working on repairing beach boxes, walking and swimming within the "beach closed" signs.
Some storm-damaged beach boxes were last year ordered to be demolished by the shire and the state government has approved spending of $880,000 on protecting the cliffs from erosion while the Department of Environment, Land, Water and Planning investigates other "engineering solutions" to save the cliffs and beach.
Mr Rankine said no fines had been issued to dog owners or anyone seen within the "beach closed" signs.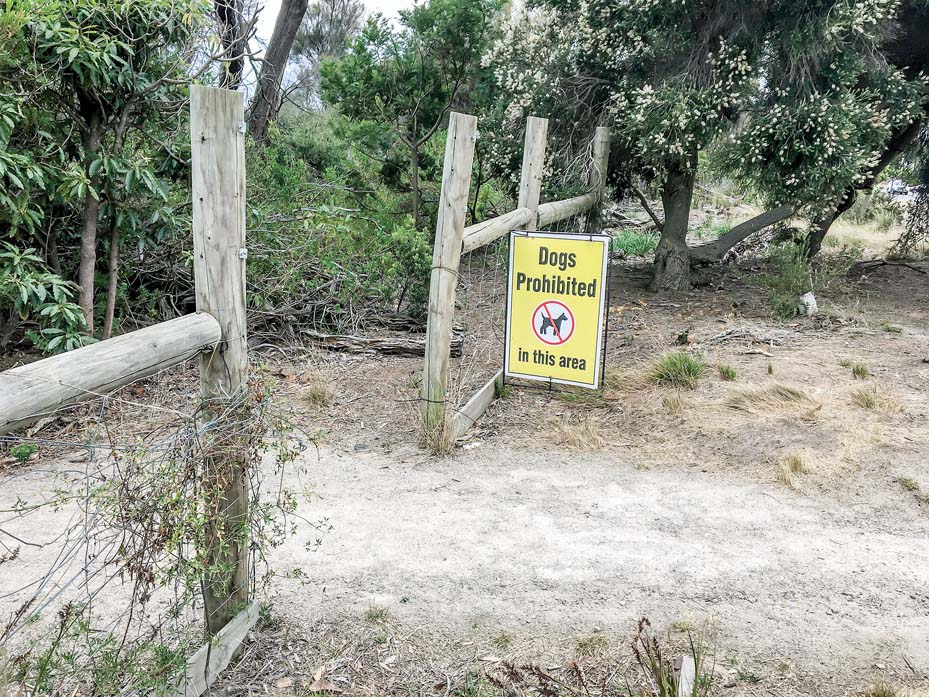 "The public is asked to avoid the area due to storm damage; beach access is closed until further notice. This does not affect residents using Hawkers Beach as a leash-free area," Mr Rankine stated.
However, the track leading to Hawker Beach, which begins at the northern tip of Mt Martha Beach North, has one sign stating restrictions on dogs during daylight saving times and another pointing with an arrow to "leash-free area". Once at the beach there is no indication where the leash-free area begins or ends.
The "Where to exercise your dog" downloadable brochure on the shire's website lists Hawker Beach, Mt Martha as being "Leash-free, all the time, all year". It does not describe the extent of the beach.
Three weeks ago rangers erected a "dogs prohibited" sign at the top of the access stairs to the small Mt Martha North Beach. Half hidden behind that sign was another saying dogs were allowed before 9am and after 7pm.
"Council chooses to adopt Leash Free areas as well as Prohibited Areas under Section 26(2) of the Domestic Animals Act 1994," Mr Rankine said.
"To declare a beach to be leash free it needs to go to Council for adoption and it would require community consultation."
At the request of The News the shire is "compiling" statistics to see how many other peninsula beaches have been visited more than 40 times by rangers since October last year.